Dutch cultivated meat company Meatable announces a partnership with Singaporean plant-based butcher Love Handle to build the world's first hybrid cultivated meat innovation center in Singapore.
The two companies will jointly invest around $6 million to inaugurate the center in 2023 and will collaborate to develop hybrid meat products for the Singaporean and global markets.
The Future of Meat innovation center will unite the two alternative protein sectors to satisfy the world's growing demand for meat without harming the planet. It will also serve as a testing ground for other food tech startups looking to create new products.
Krijn de Nood, Meatable's co-founder and CEO, said: "We're delighted to announce this partnership with Love Handle to build the world's first innovation center for hybrid cultivated meat products. Ken Kuguru and the Love Handle team are the number one specialists in plant-based meat and have built an incredible business focusing on transforming perceptions of alternative proteins."
Plant-based and cultivated
Founded in 2020 by Ken Kuguru, Love Handle claims to be Asia's first plant-based butcher, offering innovative products such as jackfruit pastrami, plant-based chicken, beef steaks breast, and sausages. Besides the store, the company runs an e-commerce platform and B2B sales.
Meatable has been working on establishing its presence in Singapore, where it has plans to invest over €60 million in its cultivated meats and employ more than 50 people over the next five years, with the Love Handle partnership representing its next steps towards expansion in the city-state.

Last month, the Dutch food tech announced a partnership with Esco Aster –the first manufacturing platform to obtain regulatory approval to develop and produce cultivated meat at commercial scale — to become Singapore's first producer of cultivated pork.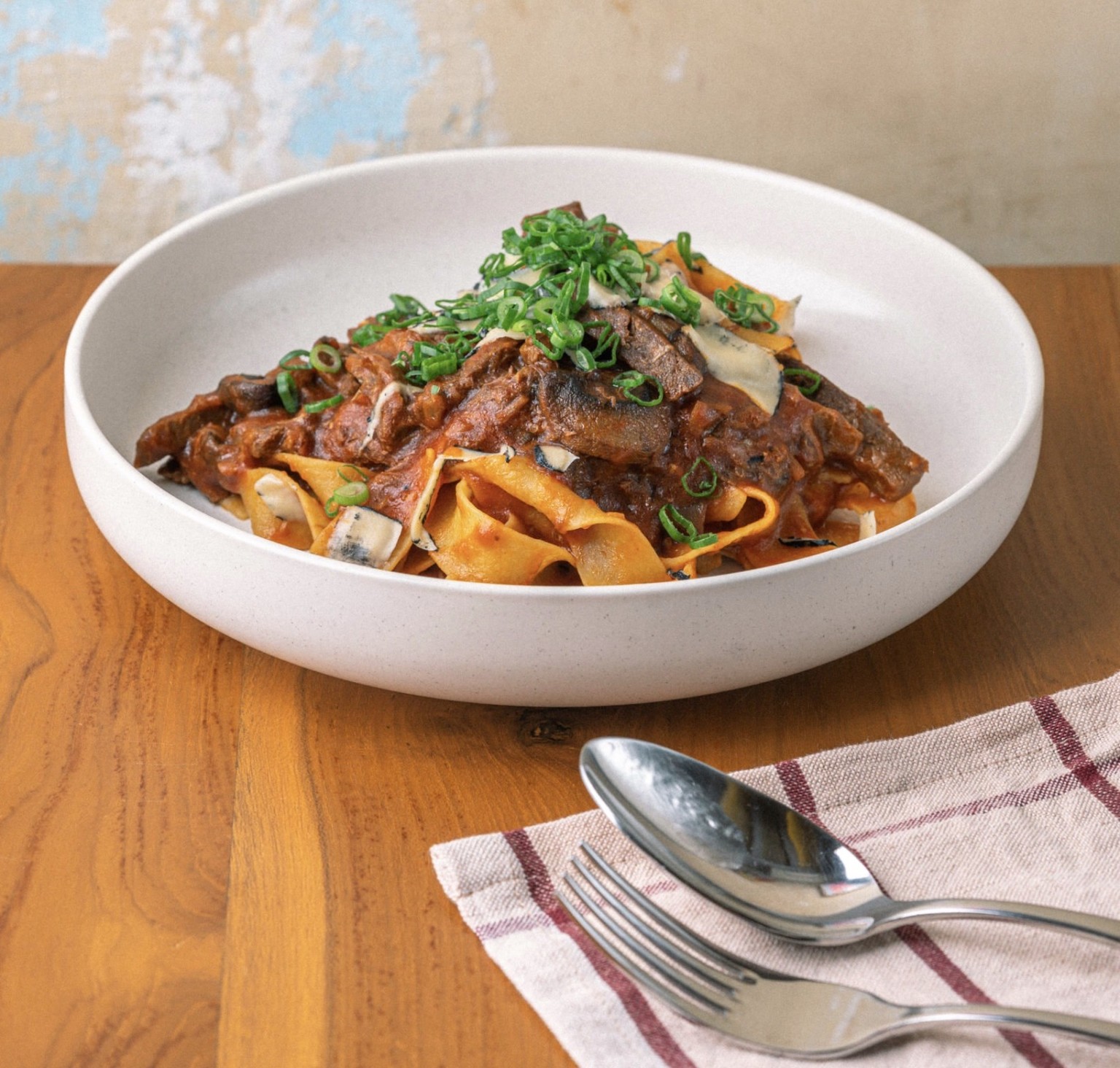 The hybrid products
Meatable explains that the goal is to develop alt products "indistinguishable" from traditional meat but nutritionally optimized with plant proteins and fiber.
Production plans include hybrid cultivated meats such as dumplings, pulled pork, pork belly, meatballs, cold cuts, and patties, which will be available in local restaurants in 2024 and supermarkets by 2025.
Ken Kuguru, co-founder and CEO of Love Handle, said: "The new innovation center we're setting up with Meatable will help us develop new hybrid and plant-based meat products and provide a space for existing plant-based players to further drive innovation in the food industry. We're looking forward to working closely with Meatable and for consumers to be able to try these new and exciting products as early as next year."