CellQua, a cultivated seafood startup from South Korea, has secured undisclosed seed funding from Sopoong Ventures, a social impact-focused VC that supports climate and agrifood tech entrepreneurs in South Korea and Southeast Asia.
"We are a team of experts in fishery science and computer technology, dedicated to transforming the industry and creating a better future. We are pioneering the way in the next generation of fisheries," says CellQua.
With the newly raised capital, CellQua plans to build a system to automate and simplify its cultivated seafood manufacturing to enable a better research environment. Additionally, it will use the funds to grow its workforce.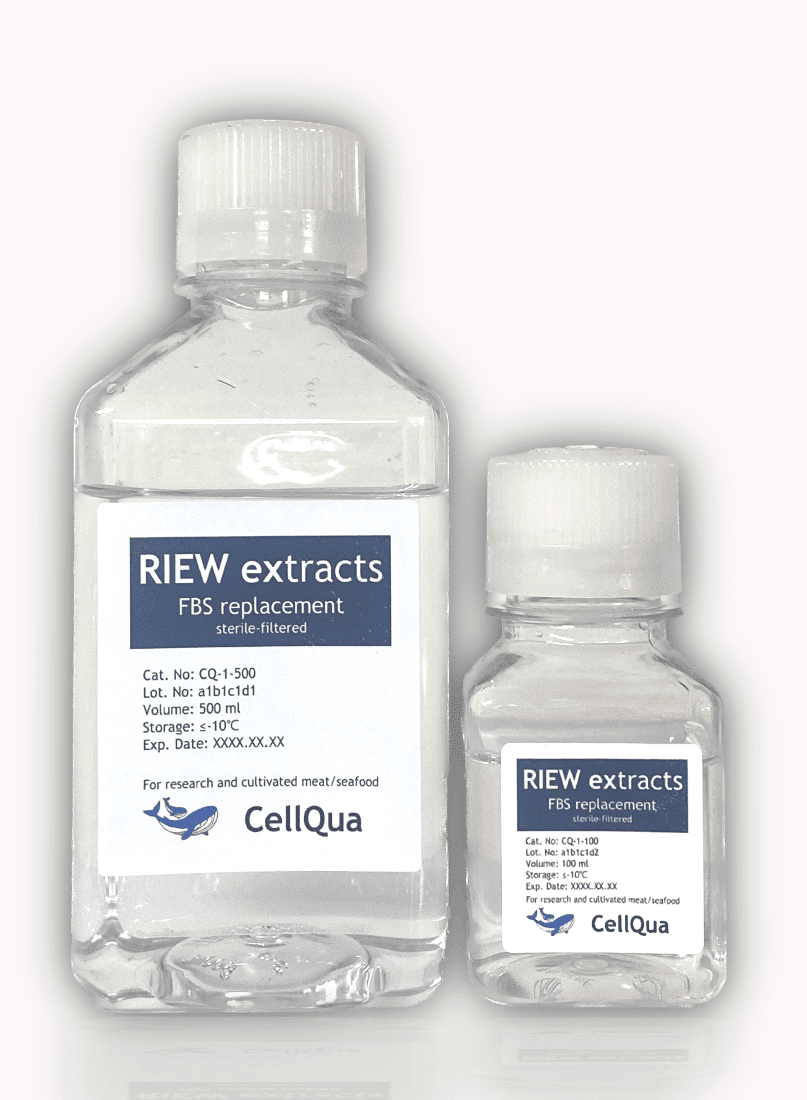 Cell-based fishing without FBS
Founded in August 2021 by Sangyoon Lee, aPhD. in Fisheries Science, and Sangyup Lee, a computer vision engineer, CellQua aims to produce "sustainable seafood without sacrifice through cell-based fishing."
"We believe that advancing scientific and technological solutions is a way to address the challenges"
Overfishing and marine pollution caused by microplastics and wastewater have created a need for an innovative approach to preserving marine resources, say CellQua's founders.
The company focuses on obtaining primary cells (cell lines) to cultivate seafood since they are key for establishing the fisheries' future. CellQua explains that it currently has various types of fresh and seawater species cells under development, including zebrafish, Japanese eel, squid, pacific abalone, pacific oyster, Japanese flying squid, and white-leg shrimp, among others.
Furthermore, the startup claims to have developed a cell separation and cultivated method specific to aquatic animals and a culture medium made with in-house developed additives to replace fetal bovine serum. Both technologies are pending patents.

Advancing science and tech solutions
CellQua has been part of various accelerator programs: the Early-Stage Startup Package Program, supported by Korea Institute of Startup & Entrepreneurship Development; the Marine Fisheries Accelerator Pilot Program; and the Impact Climate Accelerating Program, supported by Sopoong Ventures Corp (CellQua's seed investor).
Jo Yoon-min, a partner of Sopoong Ventures, stated that CellQua was selected for Sopoong's accelerator due to its technical team's expertise in developing cultured meat, producing a cultivated meat prototype, and possessing molecular biological analysis equipment.
With these significant achievements in its approach to sustainable meat production, the Korean startup has set a commercializing goal by 2025. "We believe that advancing scientific and technological solutions is a way to address the challenges," states CellQua.