Dutch startup Upstream Foods is developing cultivated salmon fat that could be used to give plant-based seafood the same flavor and mouthfeel as conventional fish.
The fat is made by taking cells from living fish via a biopsy and using them to produce stem cells. These stem cells can then become fat cells, multiplying many times in a bioreactor so that one sample can produce a large quantity of cultivated fat. Finally, the cells are combined with a plant-based matrix.
While the technology is already used in the pharmaceutical industry, it is not yet widely used in food production. Upstream Foods is currently operating from the Wageningen University and Research campus, but is searching for a larger lab to allow it to combine food and biotech processes.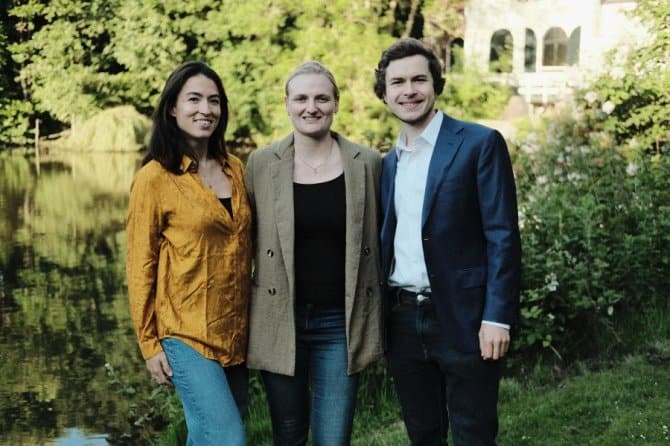 Cost-efficient scaleup
Upstream Foods plans to launch commercially within five years, likely in the US or Singapore due to their favorable regulatory landscapes. However, the startup believes that bringing down costs will be a significant challenge. To help scale up its processes, Upstream is planning to raise €3 million in seed funding.
According to the startup, there is only one other company in the world focused specifically on developing cultivated fish fat — Singapore's ImpacFat. As there are currently no techno-economic models for cultivated seafood, Upstream is working with the Danish Institute DTU Biosustain to determine how to develop a cost-efficient scaled-up process.
"When we're talking about taste, we're talking about fat," said founder and CEO Kianti Figler at the F&A Next event, which took place last week. "To take plant-based seafood to the next level, we need next-level fat."