Australian precision fermentation company Eden Brew has raised $24.4 million in a Series A round led by previous investor Main Sequence Ventures to introduce animal-free dairy in the alt protein market.
Eden Brew was established in 2021 through a partnership between Norco, a 100% Australian farmer-owned dairy cooperative, and Australian science agency CSIRO and its deep tech venture fund Main Sequence Ventures.
"Eden Brew is focused on creating an animal free dairy category"
The company uses a precision fermentation process based on science know-how developed at CSIRO. The company claims its platform produces casein proteins that deliver the same nutrition, functionalites, sensory qualities and bioavailability as cow's milk. In May 2022, Eden Brew also raised $6.9 million from Main Sequence and US investor Digitalis Venture.
Other participants in the round include Breakthrough Victoria, Orkla, Digitalis Ventures, Possible Ventures, and Radar Ventures. The company has also attracted capital from Australian celebrities, including musicians Bernard Fanning and Angus Stone, entrepreneur Paul Piticco, and paralympic gold medallist Dylan Alcott.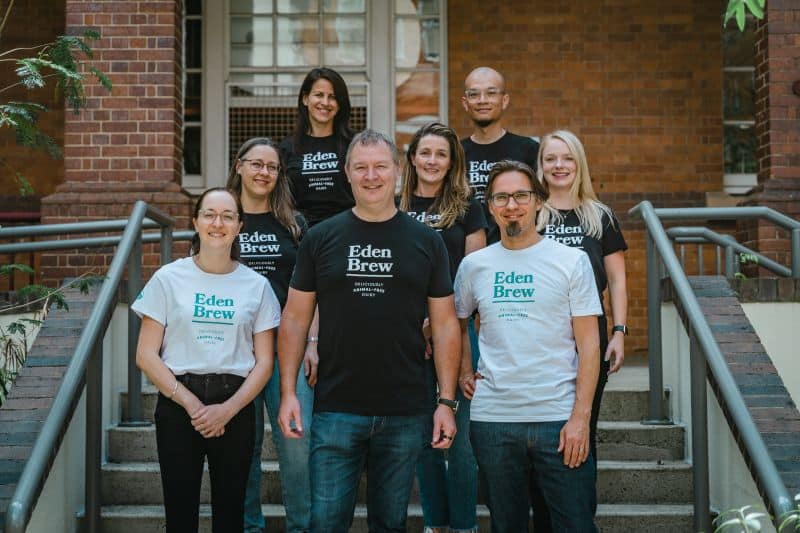 Creating the animal-free dairy category
With the new funds, Eden Brew will begin piloting its precision fermentation platform on a commerical scale, along with moving its head office to Melbourne and expanding its research and manufacturing operations in Victoria.
Additionally, it will introduce a new ice cream product targeted at the food service industry, and use the funds to support regulatory and patent approvals. In Australia, precision fermentation-derived proteins fall under the category of novel foods, which mandates obtaining pre-market authorization.
Jim Fader, CEO of Eden Brew, said: "Eden Brew is focused on creating an animal free dairy category, which stands to play a significant role in how we sustainably meet the growing demand for food on the planet."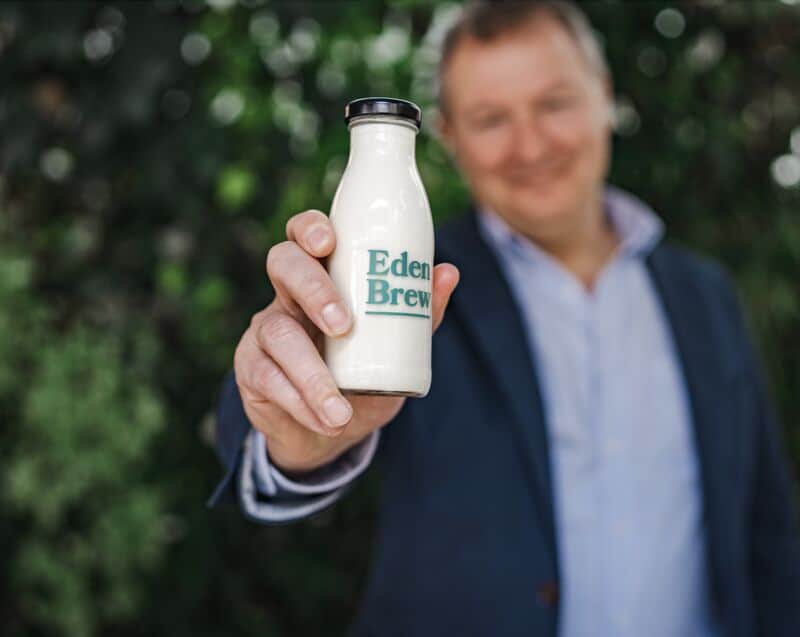 Australia's innovative precision fermentation industry includes female-led company Cauldron, US-Australian alt dairy company Change Foods, and precision fermentation startup All G Foods. According to CSIRO, Australia's precision fermentation industry will reach $1.5 billion by 2030.
The rise of alt proteins
This new raise highlights the broad interest in alt proteins and demand for sustainable food options in Australia. According to the non-profit organisation Food Frontier, the alt protein industry in Australia and New Zealand has grown tenfold in the past few years. However, the sector faces infrastructure and supply bottlenecks, alongside attempts to restrict the labelling of meat alternatives.
Dr Simon Eassom, the executive director of Food Frontier, commented on Eden Brew's raise: "We urgently require innovations and support to bring products like this to the market. These products aim to feed a growing population without placing increased pressure on our agricultural ecosystems."
Eden Brew, Main Sequence, and Breakthrough Victoria are presenting at Food Frontier's AltProteins 23 conference tomorrow, Wednesday, October 4, in Melbourne.