Better Nature, a UK brand specialising in tempeh and known for its popular vegan rashers and mince, is expanding its product range with Better Bites, now available in Saucy Stir Fry, Tantalising Taco and Moreish Masala flavours. The products are created with fermented lupin beans, as fermented food and drinks continue to trend globally.
The fermentation process breaks down the protein and increases the amount that can be absorbed by the body anywhere from 17% to 87%, depending on the bean used. Better Nature says that, if it were more widely recognised, tempeh would have the power to change perceptions by proving plant-based food can be a higher source of protein than animal products, such as crab and eggs. If that happens, the company believes the impact will be beneficial not only to people, but to animals and of course, the environment.
"We know that transforming the way we consume protein will create a better environment for us all. However in the UK, there is very little awareness about tempeh, not just in terms of what it is and its range of health benefits, but also how to cook with it" says Elin Roberts, co-founder and Head of Marketing at Better Nature. "It's actually incredibly easy to cook with as it takes on flavour so quickly and easily, and because it's all natural, there's no danger of under or overcooking it.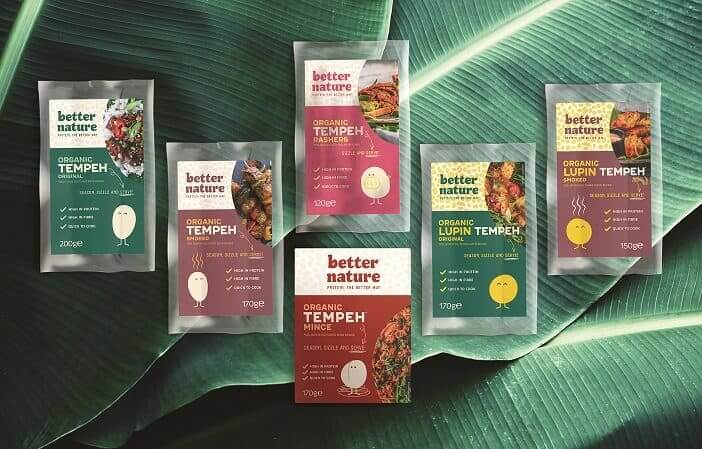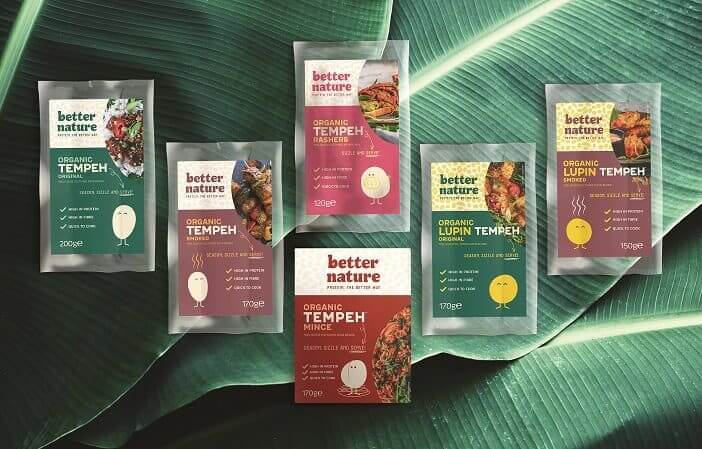 "Tempeh isn't a food we've grown up with in the UK, so in order to raise awareness beyond the vegan market, we need to make it in recognisable formats and flavours so it becomes more accessible, and more people are encouraged to try it. Better Bites is a really exciting new product development for us and the tempeh category as a whole, because the pre-marination means they can be eaten hot or cold."
Better Bites can be purchased individually from the Better Nature website for £3.79 or as part of a bundle from £28.99. The company is offering free, nationwide delivery on all orders over £20. Despite COVID-19, the company is still able to fulfil orders on their website, with next day delivery available if ordered before 12pm Monday to Thursday.
10% of all sales from the Better Nature website will be donated to the non-profit Choose Love.