Synonym Biotechnologies has joined forces with GFI, Blue Horizon, and Material Innovation Initiative to launch a new database called Capacitor.
The free resource comprehensively lists microbial fermentation facilities worldwide, helping synthetic biology companies to find capacity. Users can search using criteria such as location, scale, bioprocess, and feedstock, or view facilities on an interactive map.
Capacitor is targeting what has been described as a bottleneck in biomanufacturing — it is estimated that a thousand times more capacity will be needed to meet future demand. Alongside developing the database, Synonym is working to address the cause by building new infrastructure in the US.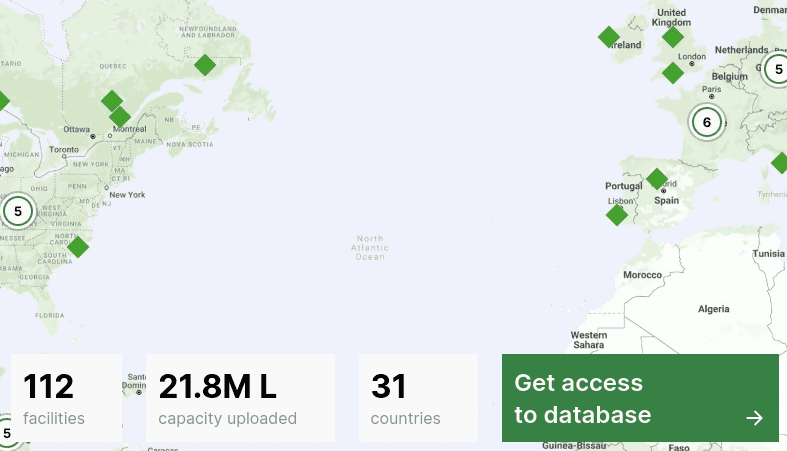 Increasing fermentation capacity
Elsewhere in the world, other companies are also attempting to solve the problem of limited fermentation capacity. One is Singapore's ScaleUp Bio, which has recently announced that it will open two new dedicated facilities. Germany's The Cultivated B. is also set to open a Canadian facility for cultivated and fermentation startups.
"We will need dozens of commercial-scale facilities to produce bioproducts in quantities that will allow them to reach cost parity with legacy, animal-derived, and petroleum-based products," said Synonym. "We hope that Capacitor will raise awareness around the capacity shortfall in biomanufacturing and catalyze increased investor, governmental, and consumer interest in closing this infrastructure gap."