US mycelial fermentation company MycoTechnology announces the launch of a Fermentation as a Service (FaaS) platform to help other companies produce bioproducts at a commercial scale, including proteins, enzymes, and probiotics.
"Fermentation is a critical process that underpins the production of a wide array of bioproducts," says Ranjan Patnaik, CTO at MycoTechnology.
The new platform offers fermentation capacity services from 300 to 90,000 L. In addition, it provides companies with essential tools and expertise to address commercial production challenges such as product quality, yield, and cost management.
Furthermore, the FaaS platform complies with FDA 21 CFR Part 117 guidelines and holds a GFSI audit certification from BRCGS, guaranteeing a "robust and reliable facility for fermentation services," explains the company.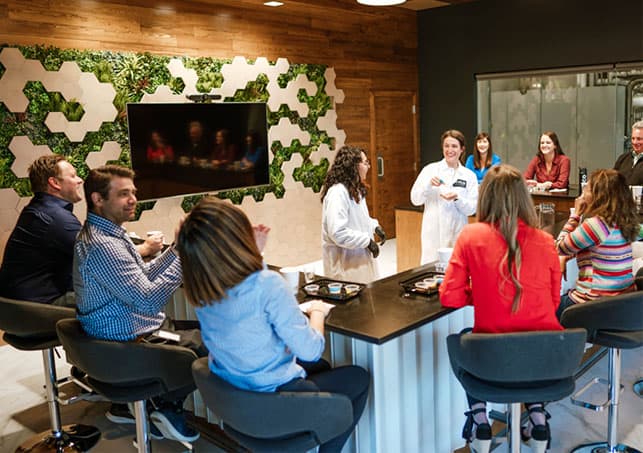 Accelerating innovations
MycoTechnology states that this initiative will inspire other companies to see possibilities for growth and innovation in an industry facing a production bottleneck. It also aligns with BioMADE, a program improving the US bioindustrial manufacturing ecosystem.
"… we aim to foster breakthroughs and accelerate the pace of innovation"
Established in 2013 and based in Aurora, Colorado, MycoTechnology reportedly has raised $200 million. In 2022, with $85 million raised a Series E, the company planned to realize its innovation pipeline and further capitalize on its proprietary fermentation platform capable of creating plant proteins that are even more nutrient-dense than animal proteins.
The company's protein powders, FermentIQ MLL and PTP, received regulatory approval this year from the European Commission. ClearIQ, a clean-label ingredient designed to enhance flavors for the better-for-you F&B category, is revolutionizing the plant-based industry.
"However, scaling up can be fraught with difficulties, and fierce competition for fermentation capacity is resulting in bottlenecks, delays and escalating costs. These factors are creating major barriers to entry into the sector. But by opening up our facility to others, we aim to foster breakthroughs and accelerate the pace of innovation," Patnaik adds.
MycoTechnology will be exhibiting at SupplySide West 2023 in Las Vegas on the 25th and 26th of October at booth #3519.