Matrix Food Technologies, a US-based developer of scaffolds and microcarriers for the alternative protein industry, has announced the successful development of a cultivated chicken product.
The company claims it has created Ohio's first cultivated hybrid chicken nuggets by growing cells into its fibrous plant-based microcarriers. Matrix F.T. said its goal was to demonstrate to its customers and the industry that its microcarriers and scaffolds are key ingredients to building better cultivated meats.
"We cultivated chicken cells onto our microcarriers to show you all exactly what our products do. While our role in the cultivated meat industry is to create scaffolds and microcarriers, it was pretty neat to have some cell cultivation happening in our lab," says Matrix F.T. on LinkedIn.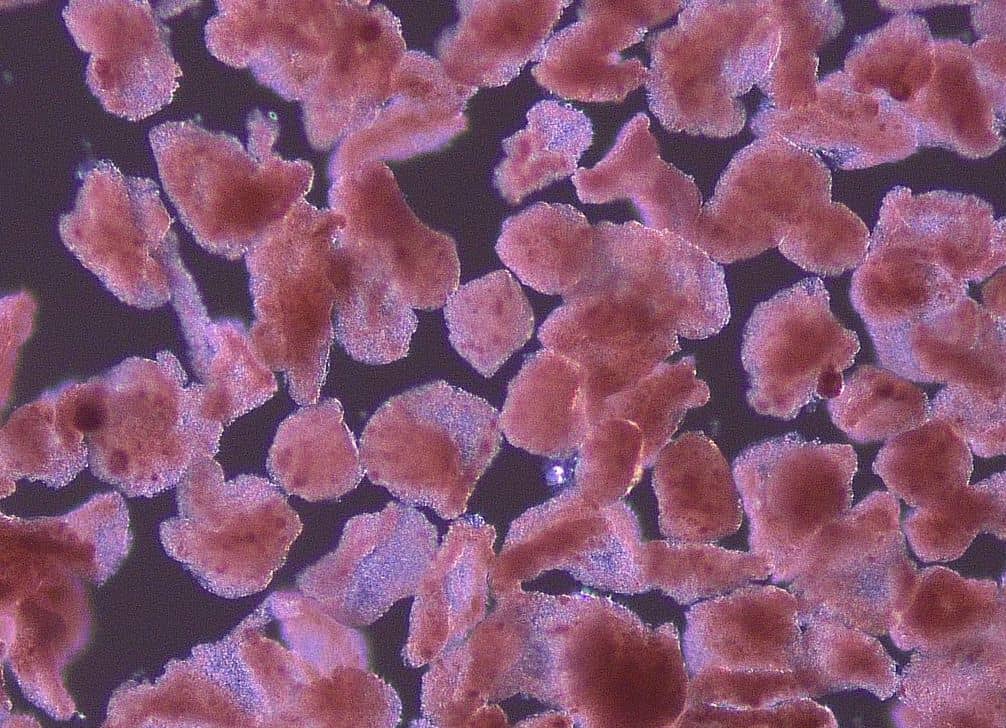 100% animal component-free, food-safe microcarriers and scaffolds
Based in Dublin, Ohio, Matrix F.T. is a developer and manufacturer of plant-based, 100% animal component-free, food-safe and customizable microcarriers for different applications within the cultivated meat and dairy spaces.
According to Matrix F.T., its nanofiber scaffolds and microcarriers provide 3D extracellular matrices on which cells can grow and proliferate while adding texture and thickness to complex cell-based meat and dairy products.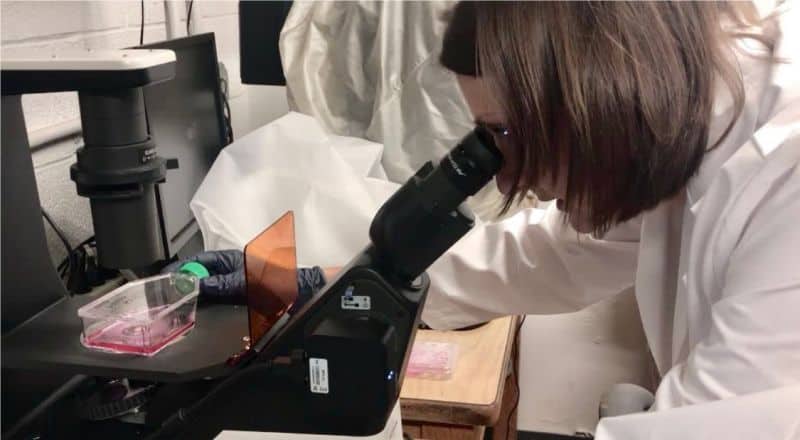 Chicken cells mixed with plant-based proteins
To make the chicken nugget, Heidi Coia, director of product development and innovation at Matrix F.T., cultivated primary chicken myoblasts that were posteriorly harvested and combined with a proprietary mixture of plant-based proteins. The final product was a cookable hybrid chicken nugget that was breaded, fried, and served at a private tasting.
"It had a great flavor and texture, and we were delighted to give a small example of how our customizable products can contribute to each of our customers' unique cell-based foods that they are going to take to market," said Coia.