Czech cultivated pork meat startup Mewery claims it has proven that the company's proprietary microalgae-based growth medium for cultivating mammalian cells without using fetal bovine serum (FBS) is feasible.
"We obtained a so-called 'proof of concept' of cultivating pork meat"
Developing cultivated pork meat using microalgae growth factors instead of fetal bovine serum has been Mewery's strategy for the production of ethical and more economical cultivated meat. Mewery says it is the first European startup to use this method.
Roman Lauš, Mewery's founder and CEO, comments: "Our microalgae-based cultivation medium is FBS-free. This was the main goal we set at the very beginning, a cultivation medium without animal products. It means meat without animal death." He continues, "We were able to validate our method in different environments, and we obtained a so-called 'proof of concept' of cultivating pork meat. By the end of the year, we should have the first samples and prototype.
The Czech startup also announced an undisclosed amount of pre-seed round investment led by Credo Ventures and Purple Ventures.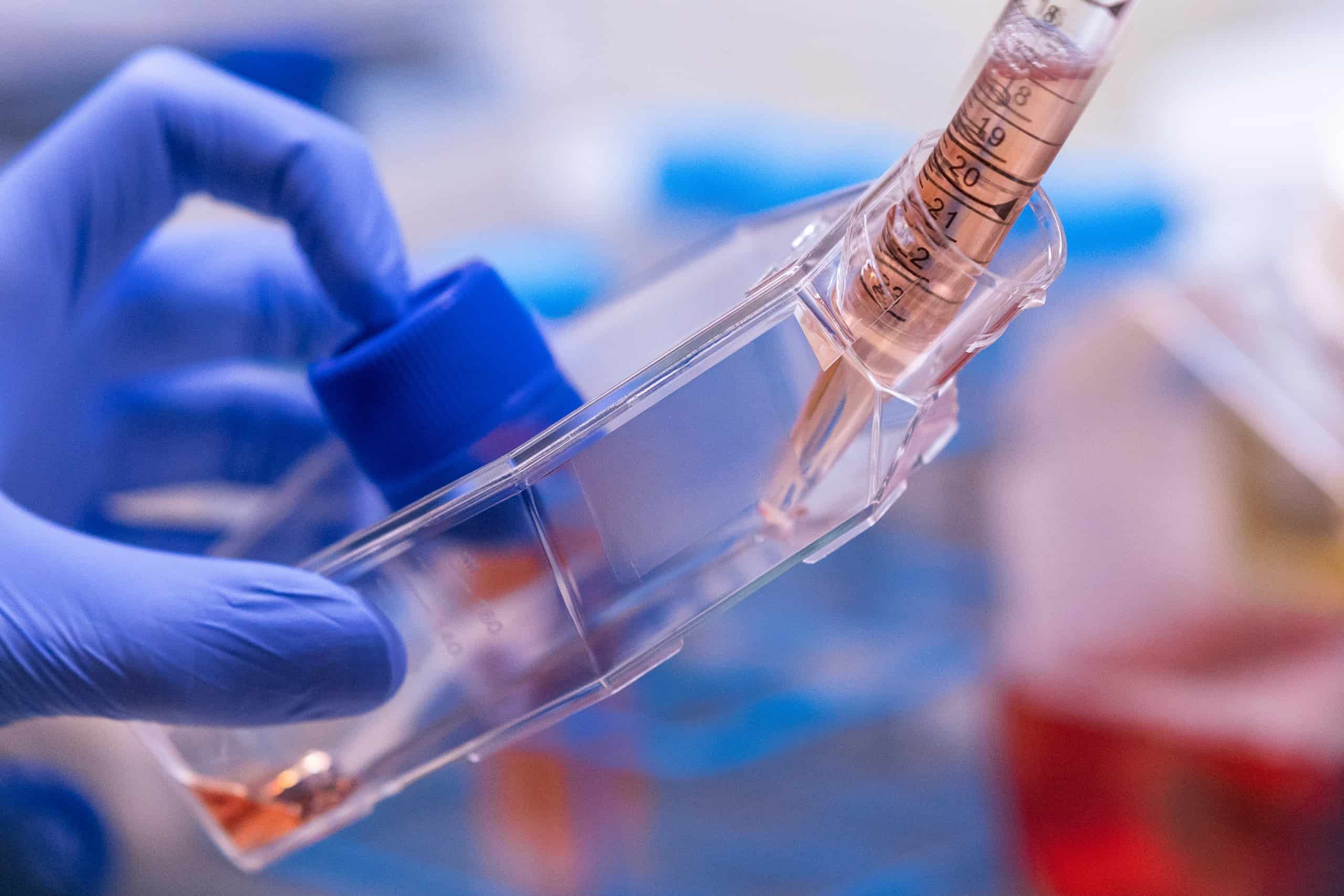 Reducing cultivated pork meat costs
Bovine serum is costly, and animal-derived. Mewery says that using its serum-free growth medium to cultivate pork meat saves 70% of the costs compared to conventional FBS methods, bridging the price parity challenge with animal meat.
This new milestone will allow Mewery to become a cultivated pork leader offering sustainably cultivated pork meat that is slaughter-free, pathogen-free, with the same taste and texture that people love, explains Lauš.
"Our final product will be similar to ground meat in texture, but the composition will be different because, in addition to muscle and fat, microalgae will be added, creating a one-of-a-kind product," he adds.