British biotechnology company Multus announces it has raised a £7.9 million funding round for the "first-of-its-kind" facility to produce food-safe, animal-free growth media for the cultivated meat industry.
The round was led by Mandi Ventures and included Big Idea Ventures, SynBioVen, and Asahi Kasei. Additionally, Multus received an equity-free grant of £2.15 million from Innovate UK through the EIC Accelerator, which funds and invests in game-changing innovation startups through the EIC Fund.
Growth media accounting for majority of cost
According to Multus, animal-free growth media is necessary for the affordable scale-up of cellular agriculture.
"Growth media causes the majority of costs, and tackling this challenge provides the greatest benefit for industrial-scale cultivated meat production. This next-generation growth media allows cultivated meat producers to reduce development costs and timelines for producing competitively priced, high-quality meat products at scale," explains Multus.
Food-safe ingredients supplier
In 2021, Multus raised £1.6 million to bring to market its serum-free growth medium, Proliferum® M, designed explicitly for large-scale use in the food industry.
Earlier this month, Multus announced that the company obtained ISO 22000 certification, ensuring its ingredients are produced according to food-safety production standards. This is a significant step for Multus as an industry supplier, which will use the newly raised funds to build a production facility for its food-safe, animal-free ingredients.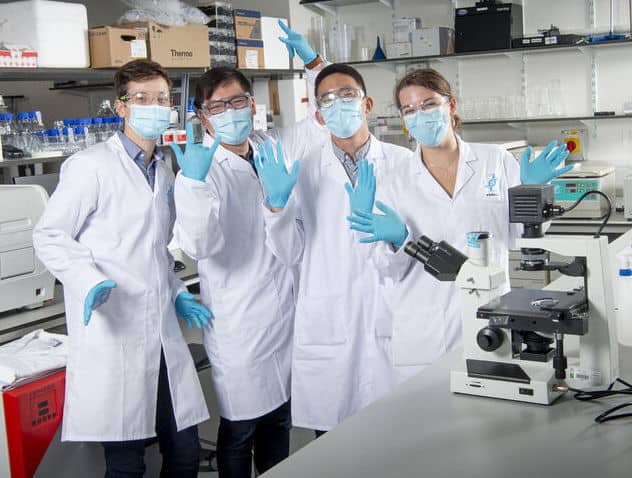 "This accreditation for producing cellular agriculture growth media and associated ingredients is a massive step for Multus as an industry supplier," said the company, adding, "it also signals the potential of cultivated meat as a safe and scalable solution to the challenges of the food sector."
Multus ISO 22000-certified products include:
Ingredients and formulations

Growth factors

Attachment molecules

Serum replacements
COO Réka Trón commented: The ISO 22000 certification is an essential milestone for Multus, supporting our mission to create food-safe ingredients and enable the sustainable protein transition.
"Our products provide affordable solutions to growing real animal products – including meat, seafood, dairy, leather, and more – using cells instead of animals. Alternatives on the market today are not designed for the food industry or produced at scale."