Foody's and Cocuus, two food tech companies from Navarra, Spain, have signed an agreement to produce and commercialize 3D-printed plant-based foods, starting with bacon. Through the alliance, Foody's will be responsible for industrializing and marketing Cocuus's 3D bioprinted alt meat under the Foody's & Cocuus brand.
Last March, the first of a series of 3D bioprinters developed by Cocuus was installed at the Foody's facilities in Tudela. It will be the world's first industrial-scale plant-based food bioprinting plant, making Navarra the spearhead of this novel technology, reports local publication Diario de Navarra.
"Undoubtedly, this is a technology that will forever change the way we produce healthy, tasty, and sustainable food for the world at scale. It aspires to revolutionize food science through disruptive solutions for the industry," said Patxi Larumbe, founder and CEO of Cocuus.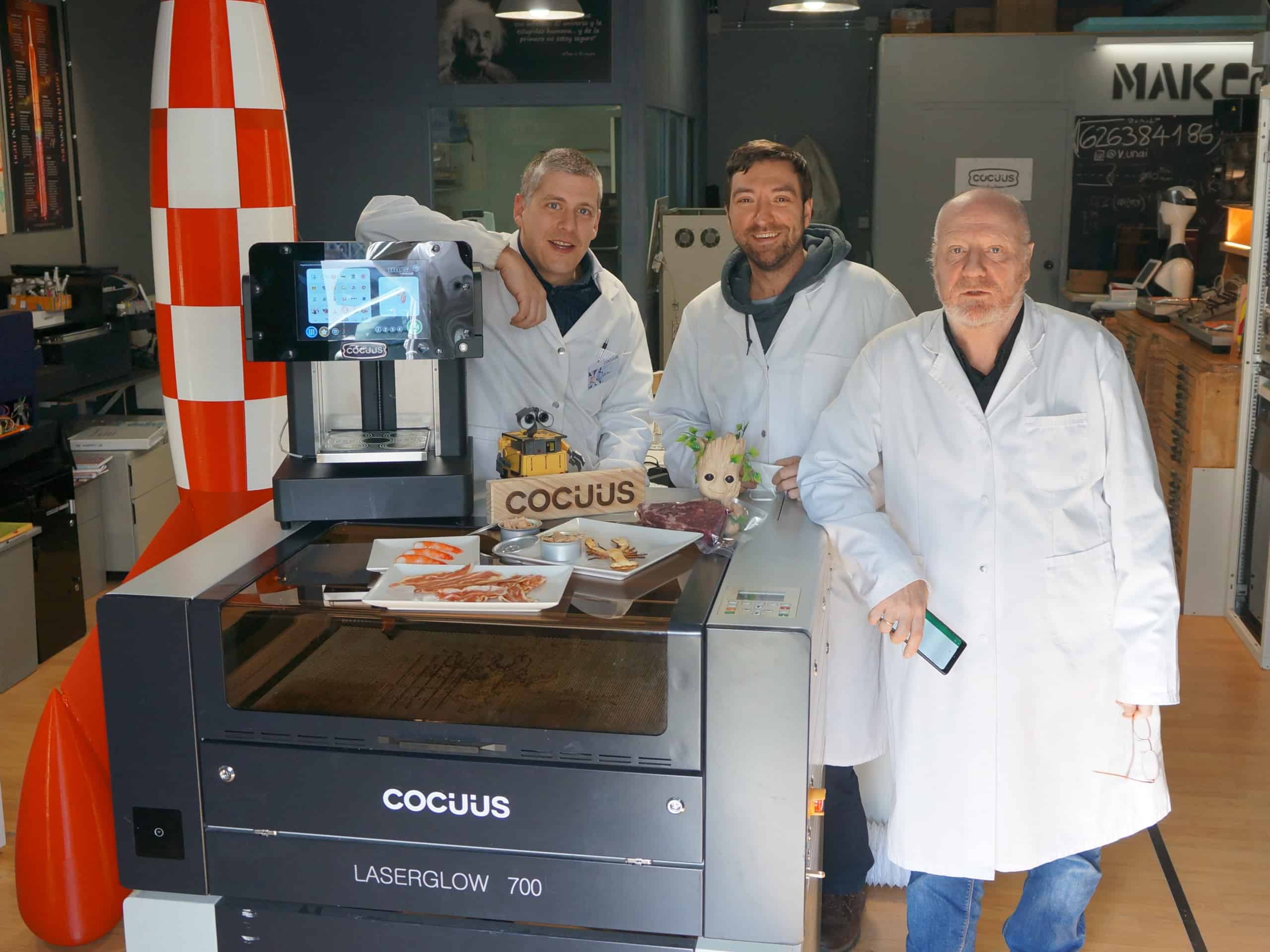 100% plant-based bacon
Cocuus's proprietary 3D bioprinting platform works with in-house designed bio-inks, AI, and mathematical models to mimic meat's structure. The firm claims it can print cutlets, bacon, lamb ribs, and salmon at a rate of 8 kilograms per minute. Cocuus was named one of the top 10 Innovations of 2021 by StartUs Insights.
Foody's & Cocuus's first product will be 100% plant-based bacon — with less fat, without gluten or soy — expected to hit the market before the summer. Its production is estimated to reach 1,000 tons per year.
Shrimp, salmon, octopus, foie, and tuna will be among other plant-based products that these companies plan to commercialize.
"This is the first in a series of products that are clearly superior to those known in the category to date. This industrial printer is unique in the world and will enable us to produce 1,000 tons of 100% vegetable bacon per year. We will be able to produce more sustainable and nutritious food with plant-based animal protein analogs," explains Gonzalo Agorreta, CEO of Foody's.
Solving food production challenges
Since it was established in 2017 to revolutionize the food system with 2D/3D laser printing, bioprinting, and robotics, Cocuus has achieved several scaling milestones.
Last year, the firm raised €2.5 million, backed by Cargill Ventures to scale its technology. And in September, the company opened an industrial building in Landaben with an investment of nearly 2 million. The building has a surface area of 4,000 square meters and houses cores for 3D bioprinting and machinery for other industrial solutions, enabling the company to launch other products.
Foody's is part of Grupo Enhol, created in 2017 to address the challenges of sustainable food production. Foodys encompasses various business areas, including hydroponic cultivation, development, and marketing of plant-based meats, industrial manufacture (for its brand and third parties), and R&D.
In Spain, Foody's' products list in Carrefour. Internationally, the brand has expanded in Mexico, the US, the UK, and other European countries.
"By producing meat or seafood with bioreactors and bioprinters without any cows or fish, we will solve a major global problem. In addition, this technology will produce meat without traces of chemicals or heavy metals," added Larumbe.