IKEA – the Swedish lifestyle giant – has introduced a curious new recruitment campaign involving 3D printing and its world-famous meatballs. The IKEA interviews will now be given over a plate of never-before-served 3D-printed vegan meatballs.
With the goal of finding people with imagination for the job interviews – which will hire 150 people in tech and innovation roles across Europe – candidates will try the experimental plant-based meatballs prepared with a 3D printer. It is all part of the "Taste the Future" recruitment campaign, to find: "down-to-earth data scientists, future architects, cyber guardians, unboxed engineers and common sense-makers."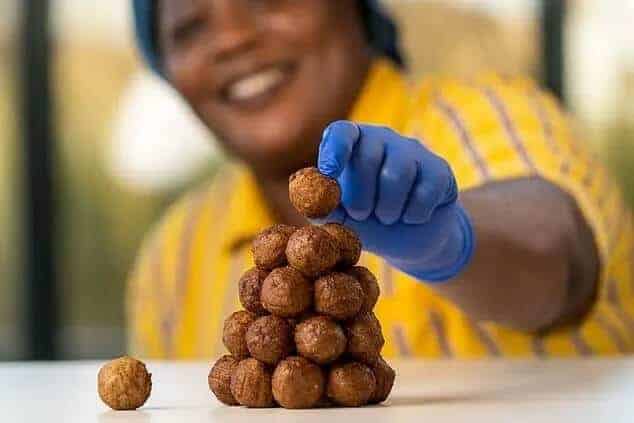 Plant-Based at IKEA
The 3D printing technology is part of IKEA's strategy to explore sustainable food production for the future and part of a larger move towards plant-based food at the furniture giant. This includes its commitment to making 50% of main meals in IKEA restaurants and 80% of retail food products plant-based by 2025. Over recent years, IKEA has launched many plant-based options around the world, including the famous vegan meatball.
"IKEA is at the start of a journey to embrace data and technology to become more affordable, accessible and sustainable in an omnichannel environment. Naturally people with imagination will play a big role in that quest. So here we're looking for people who want to create a better everyday life with us. This campaign is a great way to start the conversation," states Inter IKEA Group CIO Pascal Pauwels.