Scientists in China and Singapore have developed a plant-based ink that can be used when 3D printing cultivated meat.
3D printing is often used to create the scaffolds that cultivated meat cells grow on, which ensure that the resulting meat has the right texture and structure. To date, animal products such as gelatine and collagen have often been used to print scaffolds, or sometimes synthetic alternatives. But these materials are expensive, prompting scientists to search for a more affordable option.
"This is a novel and disruptive idea"
Made from food waste such as cereal husks, the newly-developed sustainable ink can be produced cheaply, is readily absorbed, and has the potential to significantly reduce the cost of cultivated meat. Once the meat has been produced, beets can be used to give it an authentic colour.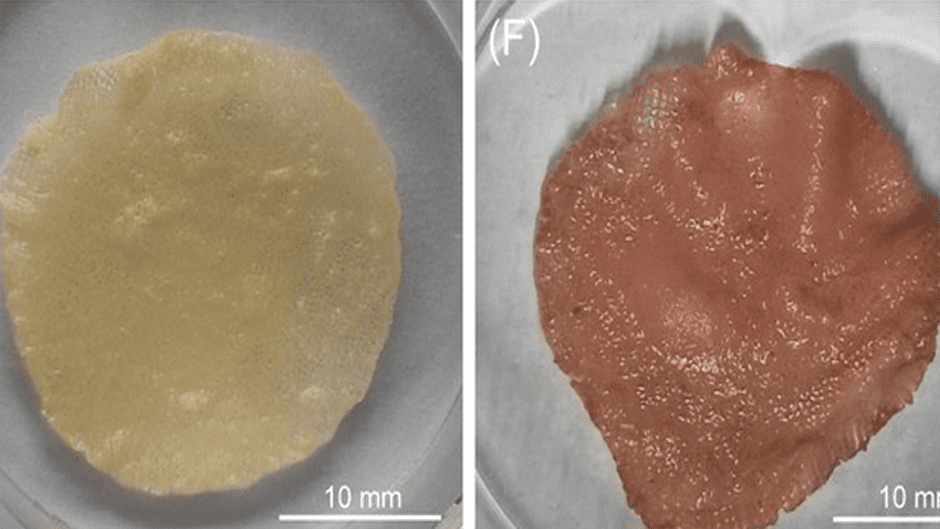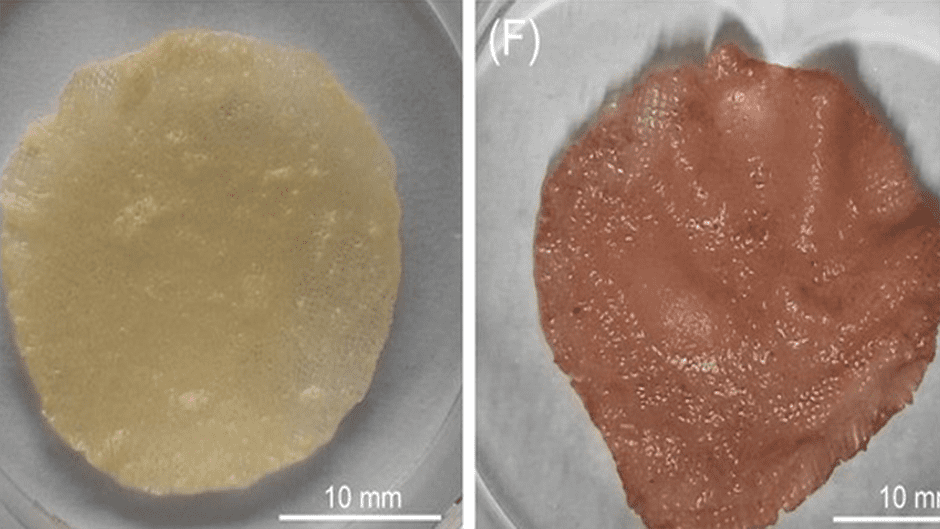 3D-printed food
Research published in July predicted that the overall 3D printing market would grow by 24% to reach $44.5 billion by 2026. The category seeing the most interest is 3D-printed meat, with 4,500 Google searches per month.
Worldwide, there are numerous companies developing 3D-printed meat and seafood alternatives, both cultivated and plant-based. These include Israel's Steakholder Foods (formerly MeaTech 3D), Spain's Nova Meat, the US' Mooji Meats, and Redefine Meat (also from Israel). Those specifically working on 3D-printed seafood include Singapore's Umami Meats and Austria's Revo Foods.
"This is a novel and disruptive idea to mass produce cultured meat," said Professor Jie Sun, author of the new study. "Using nutrients from food waste to print scaffolds not only uses and increases the value of the food waste but also alleviates the pressure on the environment from animal agriculture."