3D-printed cultivated meat company Steakholder Foods, formerly MeaTech 3D, says its cultivated meat has the same nutritional value as beef.
According to the company, its biology team analysed already developed cultivated muscle, testing 17 amino acids and comparing it to native tissue. The results demonstrated that cultivated meat grown in-house has the same biochemical composition as conventional meat, potentially providing similar nutritional value and taste.
"The amino acid profile has two important roles in Steakholder Foods' cultivated beef products; taste and nutritional value," says the company.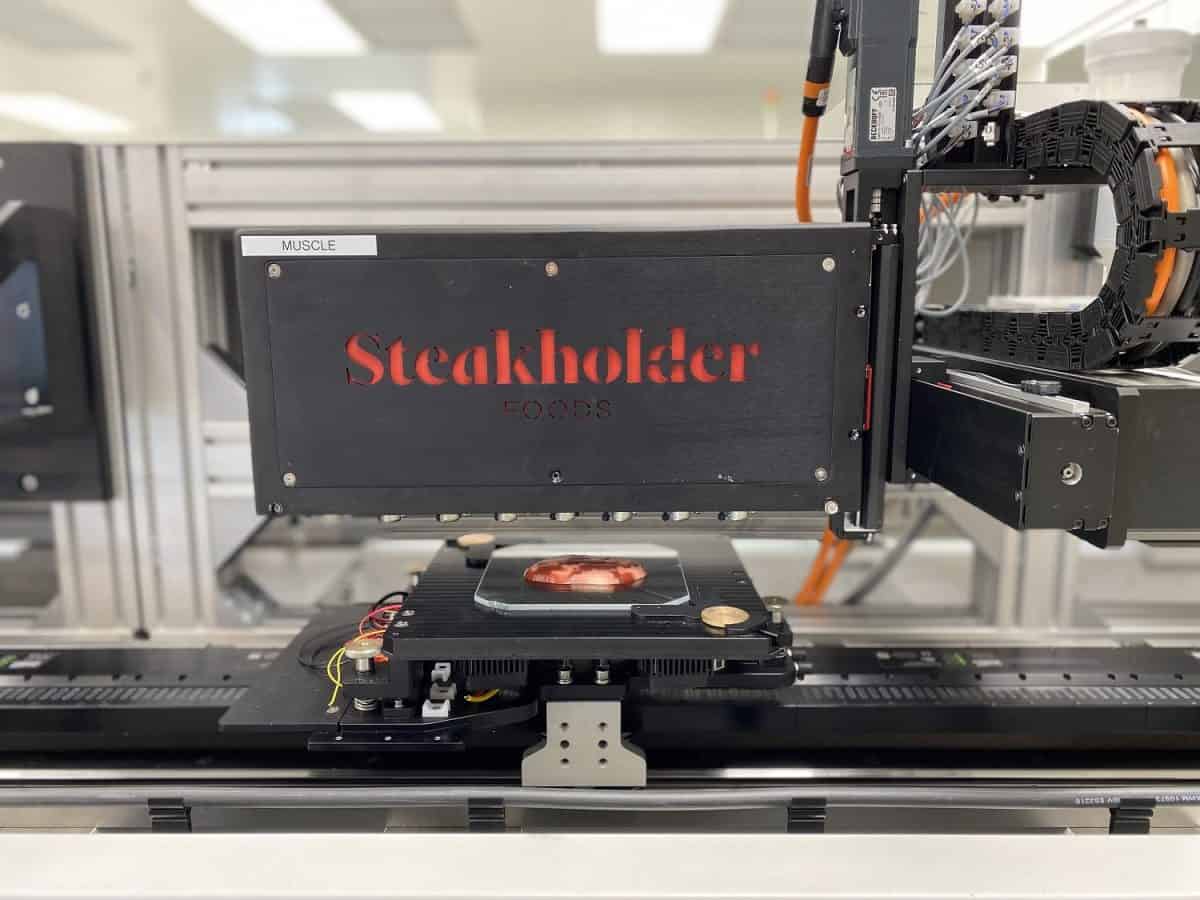 3D bioprinting technology
Steakholder Foods differentiates from other cultivated meat companies because it integrates cultivated meat — animal cells transformed into bio-ink — with 3D bioprinting technology that is scalable and designed to produce tailor-made whole cuts.
The company initiated activities in Rehovot, Israel, in 2019 and began as the world's first publicly listed cultivated meat company, now with a new name under the ticker "STKH" (formerly MITC). Steakholder Foods also operates facilities in Antwerp, Belgium, and has recently expanded activities to California in the US.
The company is developing a variety of slaughter-free beef, chicken, pork, and, recently, seafood products. Last month, Steakholder announced it had joined forces with Singapore's cultivated fish company Umami Meats to create 3D-printed eel and grouper, an opportunity to enter the market in the only country where cultivated chicken is legal to serve in restaurants.

Steakholder is a member of the UN Global Compact, committing to support the issues embodied in the United Nations Sustainable Development Goals (SDGs), which include strengthening food security, decreasing carbon footprint, and conserving water and land resources.
"Amino acids are the building blocks of proteins, playing a crucial role in human nutrition. Meat is a rich source of amino acids, mainly those considered 'essential' because the human body cannot produce them on its own.
"The specific amino acid profile of meat and its taste varies depending on the animal species and how it is raised, as well as the cut of meat," comments Steakholder Foods on the study .