UK-based biotech company 3D Bio-Tissues (3DBT) announces the successful development of three small cultivated meat prototypes using its tissue templating platform, which creates structured, functional, and scalable tissues.
"They smelled amazing, like delicious roast meat"
The biotech company, focused on developing bio-equivalent tissues for clinical and cellular agriculture, said that this development differs from those of other cultivated meat producers since its process does not utilise scaffolding as structural support for cell attachment.
Dr. Che Connon, 3DBT's CEO, said: "We announce this exciting progress of creating small meat fillets a few centimetres in diameter to demonstrate how highly aligned muscle fibres can be brought together to create a recognisable meat structure."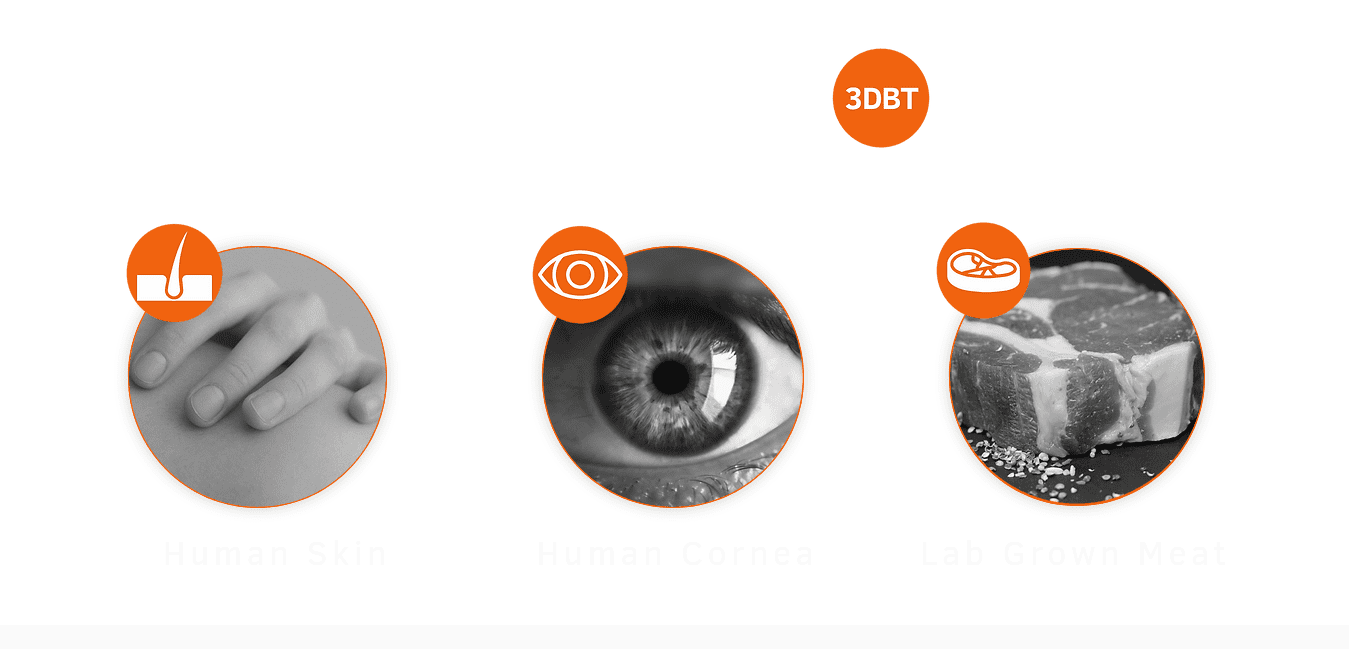 London's BSF Enterprise acquired 3D Bio-Tissues in May of this year. Following the announcement, 3DBT said it was working to produce the UK's first cultivated meat cut within the next year. According to the company, these cultivated meat prototypes demonstrate that creating a meat cut will be entirely possible.
Working two ways
Additionally, 3DBT has developed an animal-free cell growth medium to supplement cells grown for muscle, fat, and skin tissue, a substitute for foetal bovine serum. The company claims its growth medium not only brings down the overall cost of production but also increases the structural properties of the tissues, "working two ways."
"We examined the cultivated meat prototypes and actually cooked them as well. They smelled amazing, like delicious roast meat, and the texture and the way they look are very similar to what you expect from a meat product," Connon added.
The company has plans to license out its technology when the development of its animal-free cultivated meat is finished by 2023.