Beyond Animal and ProVeg International announce the 2022 New Food Invest online conference, which brings together international plant-based and cultured-food businesses, investors, and venture capitalists to accelerate the growth of these sectors.
"The 2022 New Food Invest conference has the potential to change the global food system."
The world's first online conference solely dedicated to investments in the developing alternative protein and sustainable food technology sectors, New Food Invest was launched last year and is co-hosted by international non-profit organisation ProVeg and investment platform Beyond Animal.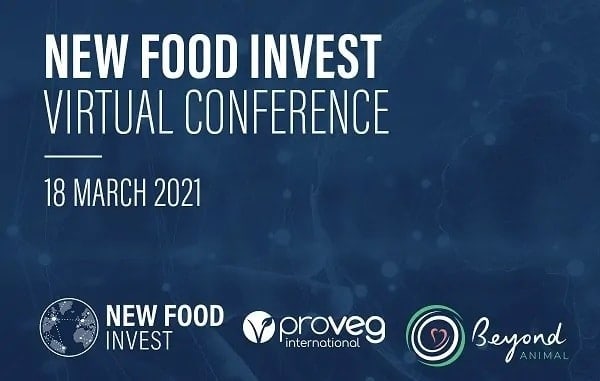 The first event was a great success, drawing 400 attendees to hear from 75 presenters about the commercialisation of next-generation technologies. Participating investors made a minimum of $75 million per investment offer accessible.
2022 New Food Invest
At the online event taking place on October 27, 2022, New Food Invest will concentrate on the African, Middle Eastern, and European markets. The following online event, which will take place on February 15, 2023, is set to focus on the Asia-Pacific area.
This year, the main topics discussed by speakers include:
Plant-based products in Europe – can sales growth justify present valuations?
The shifting economics of cellular agriculture and aquaculture.
Trends in international venture capital and sources of funding in Europe
Which businesses are most likely to use disruptive technologies to become the next "soonicorns"?
How a lack of food security and a shaky supply chain necessitates the use of other sources of protein
EU taxonomy, "Farm to Fork," and sustainable finance
In addition to the main program, the 2022 New Food Invest will offer opportunities for networking with investors, innovators, and industry professionals. Moreover, the event will include a Beyond Animal deal room for quick follow-up with startups pitching and deal-making with the many other businesses that have registered with Beyond Animal.


Sebastian Joy, President of ProVeg International, heralded the event as a great opportunity for matchmaking between startups and investors. "The New Food Invest conference has the potential to change the global food system. Based on feedback from last year's event, we are staging more region-specific events to match new startups with investors," Joy said.