The Cellular Agriculture Institute of the Commons (CAIC), a non-profit based in Japan, and the Society for Cultured-Food Engineering will hold the 5th Cellular Agriculture Conference 2023 — known as one of the largest academic meetings on cell ag in Japan.
Scheduled for August 29, the event will be held in a hybrid format, encompassing both virtual participation and a physical venue at the WATERRAS COMMONS in Tokyo.
At the 5th Cellular Agriculture Conference, participants will learn about the latest updates in cell ag, from policy-making to R&D to social and cultural studies. And this year, the conference will cover topics beyond cultivated meat, including precision fermentation and molecular farming. International speakers will discuss global cell ag trends and industry updates.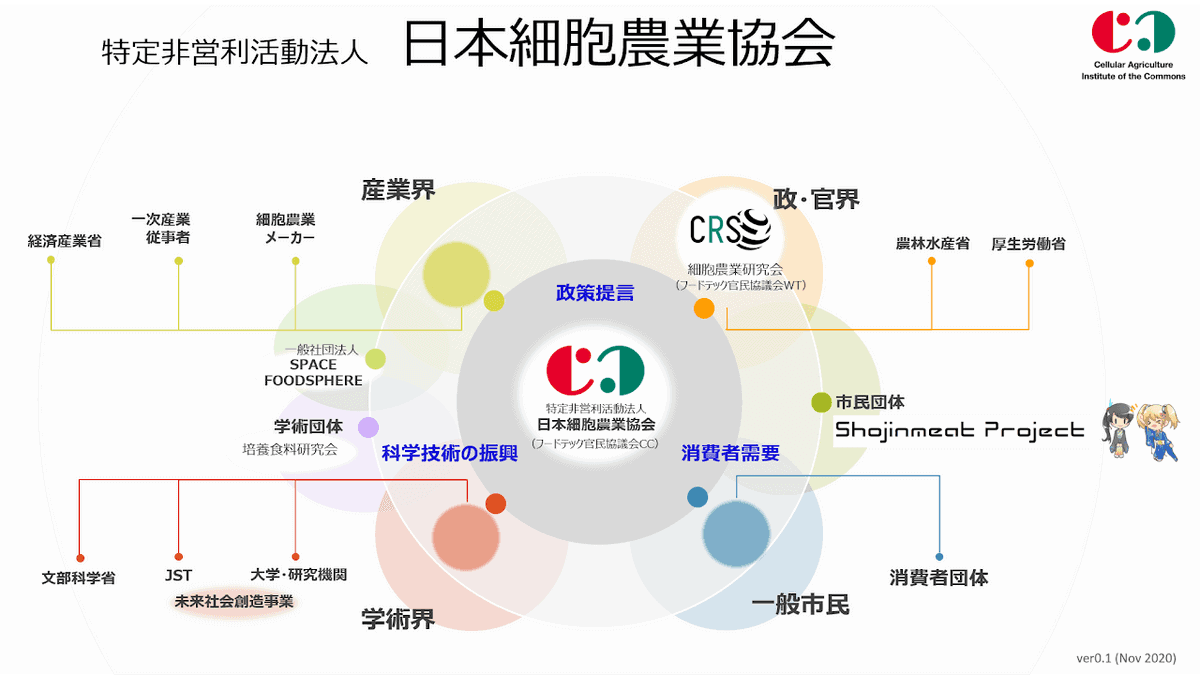 Speakers
"This is a unique opportunity to obtain specialized information in this field, which has been attracting increasing attention in recent years, in a single day," says CAIC.
Academia
Professor Shoji Takeuchi –

Graduate School of Information Science and Technology/Institute of Industrial Science, The University of Tokyo

Professor Tatsuya Shimizu –

Tokyo Women's Medical University/Institute for Advanced Biomedical Sciences

Professor Michiya Matsuzaki – Graduate School of Osaka University
Professor Aiko Hibino – Hirosaki University Faculty of Humanities and Social Sciences
Associate Professor Katsuhisa Sakaguchi – Department of Biomedical Engineering, Faculty of Science and Engineering, Tokyo City University
Professor Masahiro Kinooka – Department of Biotechnology/Cell Manufacturing Center, Graduate School of Engineering, Osaka University
Professor Shinjiro Ogita – Faculty of Bioresource Sciences, Hiroshima University
Assistant Professor Shigeki Sugii – Duke-NUS Medical School, A*STAR Institute of Molecular and Cellular Biology
Professor Satoshi Kodama – Graduate School of Letters, Kyoto University
Associate Professor Takeyuki Tamura – Center for Bioinformatics, Institute for Chemical Research, Kyoto University
Japanese Startups
Yuki Hanyu, CEO of

IntegriCulture Inc.

Jiro Ohno, President of

Diverse Farm

Masataka Minami, Representative Director of

NUProtein

Kazuhiro Takekita, President of

Hyperion FoodTech
Policy making
VC/Accelerator
Mr. Yoshitake Sohma – F&B Director of Plug and Play Japan
Food Tech Media
International Guests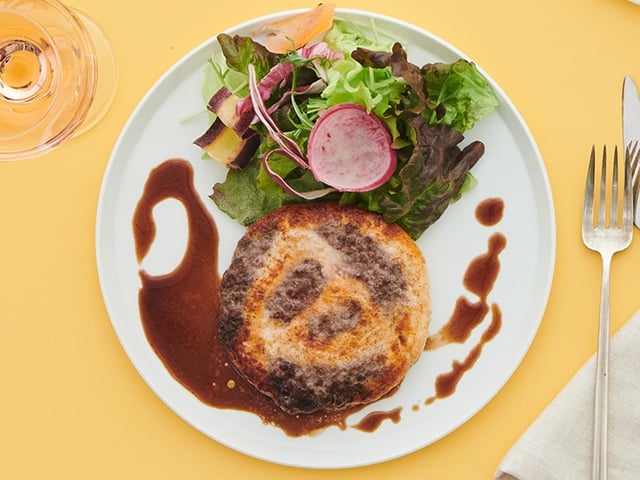 Topics
Panel discussions, keynote speeches, and poster sessions will feature the following topics, among others. Researchers will present their results in poster format during the lunch break.
Overview of cellular agriculture

Technology for mass culture of cells – toward mass production of cell-based food products

The future of culture media – cost reduction and sustainability prospects

Practical application of cellular foods and the Japanese ecosystem from a practitioner's perspective

Frontiers of cultured meat research and its application to sustainable society (this session will be open to the public online free of charge)

Trends in cellular foods rulemaking in Japan

Toward the development of cellular foods from fish fat

Potential of bovine fertilized embryo-derived pluripotent stem cells as a raw material for cellular foods (cultured meat)

Global alternative proteins and trends in precision fermentation and plant molecular agriculture companies

Mathematical metabolic engineering and database development for precision fermentation

The future of cellular agriculture through plant x cellular agriculture

Role of VC and deep tech investment in cellular agriculture with the world's largest VC/accelerator

Current status and future prospects of cell-based agriculture in Japan and around the world

Tissue engineering for cultivated meat
"This year, the 5th Cellular Agriculture Conference will not only focus on the cell-based foods (aka cultivated meat), but will also cover a wider range of topics. It includes "precision fermentation", "molecular farming", "global cell ag trends with overseas guests," and other latest developments in cellular agriculture as a whole," announced CAIC.
More information on registration and tickets is available on the conference website.