Across the US, Ben & Jerry's will celebrate World Vegan Day Happy Hour on November 1st. Vegan and non-Dairy customers are invited to visit their local Scoop Shop between 4 – 8 pm for a free scoop of vegan ice cream. 
Ben & Jerry's has partnered with Vegan Action to certify that the company's non-dairy desserts don't include animal products, are cruelty-free, and contains no animal-sourced GMO or genes. Vegan Action's Certified Vegan Logo is currently on thousands of products from over 1,000 companies.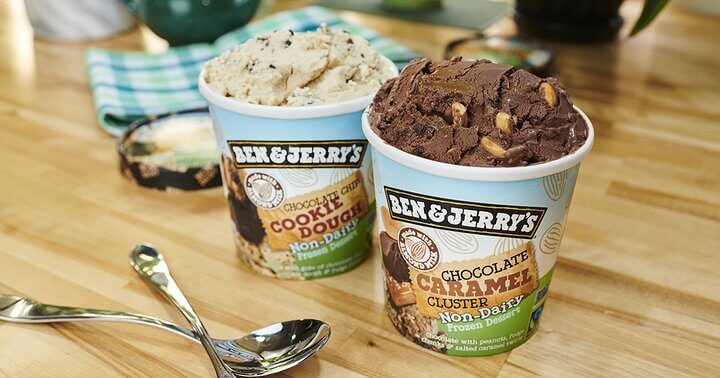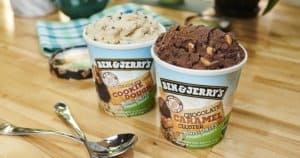 The Vermont ice cream company is also committed to values-led sourcing. Ben & Jerry's almond milk-based Non-Dairy flavors utilize non-GMO ingredients and five Fairtrade Certified ingredients that include sugar, cocoa, vanilla, coffee, and bananas.
According to the New York Times, Ben & Jerry's was acquired by British-Dutch transnational consumer goods company Unilever in April 2000 for $326M in cash. Unilever also agreed to commit 7.5% of Ben & Jerry's profits to a foundation and not to reduce jobs. In addition to contributing $5M to the foundation, Unilever also created a $5M fund to help minority-owned businesses and to distribute $5M to the employees within six months. 
Unilever is one of the oldest multinational companies with products in around 190 countries.