e.l.f. partnered with Republic Records as the official cosmetics sponsor for its GRAMMY after-party. The vegan cosmetics company offered free touch-ups in its VIP Beauty Lounge located at the party's entrance.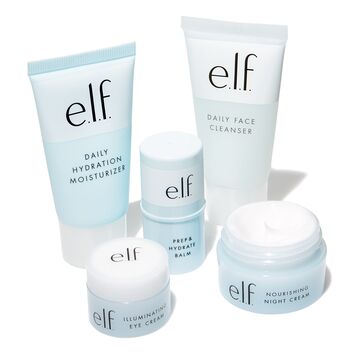 e.l.f.'s make-up team was led by Anna Bynum and included celebrity make-up artists Caitlin Cassidy and Michelle Hernandez. The make-up team prepped celebrities for the evening's many selfies and close-up photographs using e.l.f.'s plant-based products.
"The GRAMMYs was a natural progression in our collaboration with Republic which first began when we joined forces to produce the music video for e.l.f.'s "eyes.lips.face. (e.l.f.)" song, featuring artists iLL Wayno and Holla FyeSixWun," said Kory Marchisotto, e.l.f.'s Chief Marketing Officer.
"It was so exciting to be a part of Republic's GRAMMY night and gratifying to work with a partner who shares our values of supporting diversity, inclusivity, and joy through individual expression – including through music and authentic beauty. The Republic after-party gave us a chance to display these values in action to a group of amazing artists and influencers."