Jonathan Ohayon, animal rights activist and co-founder of the Parisian brand Arsayo, has created the FAKE movement, a platform where vegan and ethical designers can promote proudly their clothes and accessories. The acronym FAKE stands for Fashion for Animal Kingdom & Environment.
FAKE says, "It is our responsibility to change our way of consuming. This is why the F.A.K.E movement gives you options and helps you to make that change! […] The more FAKERS we are, the more designers would want to create cruelty free products ethically made."
The project started with "F.A.K.E. popups" on Melrose Ave in the city of Los Angeles this May. The events were so successful that Jonathan decided to create a museum where people could learn more about new alternatives to animal products in fashion and how to preserve our planet and respect human rights.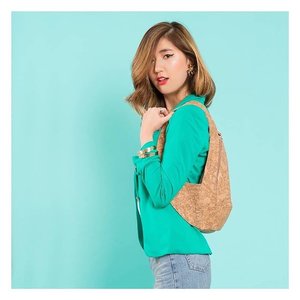 "Leather is not a material, it is a skin that belongs to an animal […] It has a huge negative impact on the environment and is responsible for a lot of disease due to all the chemical use in the process," said Jonathan.
In line with this way of thinking, several designers from around the globe will be part of this first exposition, exhibiting alternatives to silk, leather, wool and even makeup, with many different products made out of pineapple fibre, cork, apple skin or even mango skin.
The F.A.K.E. Museum will open its door to the public from June 26th to August 31st – to book a free tour by appointment only go to www.fakemovement.com/museum.