High Peaks, The all-natural, plant-based sausage brand from New York, has announced that it is launching four new flavurs: Italian Style, Sweet Apple, Wild Mushroom, and Sunrise Trail Mix, at its first attendance at Expo West, on the 3rd – 7th this March in California, USA.
High Peaks plant-based sausages are made from white beans, fresh vegetables and premium seasonings. High Peaks was designed by a third-generation sausage maker to fuel active lifestyles with real, whole foods. The sausages are available at select natural and mainstream grocers in New York, Connecticut, Virginia, Florida, Ohio, North Carolina and more, with expansion coming soon.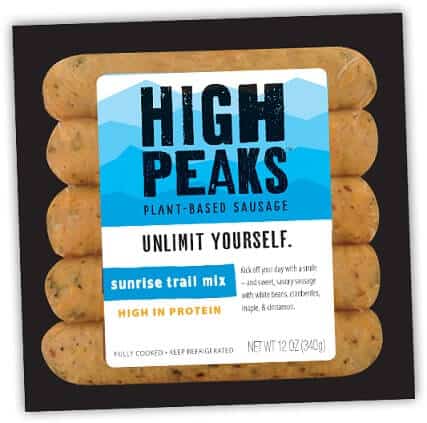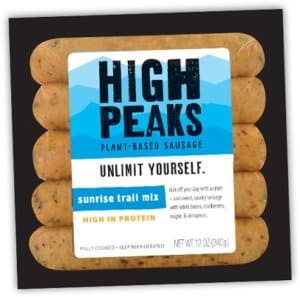 Each sausage variation uses natural ingredients and spices and is made primarily from white beans, green and red peppers, basil, onions, wild mushrooms, and other simple, real foods. The brand focuses on meat-free, high in protein, and non-GMO.
High Peaks will be located at booth #5621 at the Anaheim Convention Centre. Founder Stacie Waters will be available for interviews with media upon request.
Founder of High Peaks, Stacie Waters has stated about the launch at Expo West: "We are eager to make many exciting connections with customers, distributors and buyers at the expo. There is a hole in the market for flavourful meat alternatives, and we look forward to increasing brand awareness around our product that fills this gap."
For more information, visit www.highpeaks.life or follow them on Facebook and Instagram. To request product samples, contact [email protected]