Saturday August 22 is World Plant Milk Day 2020, and we're excited to announce that vegconomist will be celebrating the campaign with a series of features. Throughout the week, we'll be publishing articles with commentary from some of the most loved and influential plant milk brands around the world, including Oatly, Califia Farms, and Milkadamia.
Plant milk is now the leading segment in the plant-based market, with a Good Food Institute study last year finding that the market was worth $1.86 billion. A 2019 market report found that consumption of milk substitutes grew at three-digit rates between 2000 and 2016, while dairy milk consumption fell sharply. This is hugely significant, especially as the trend shows no sign of slowing down.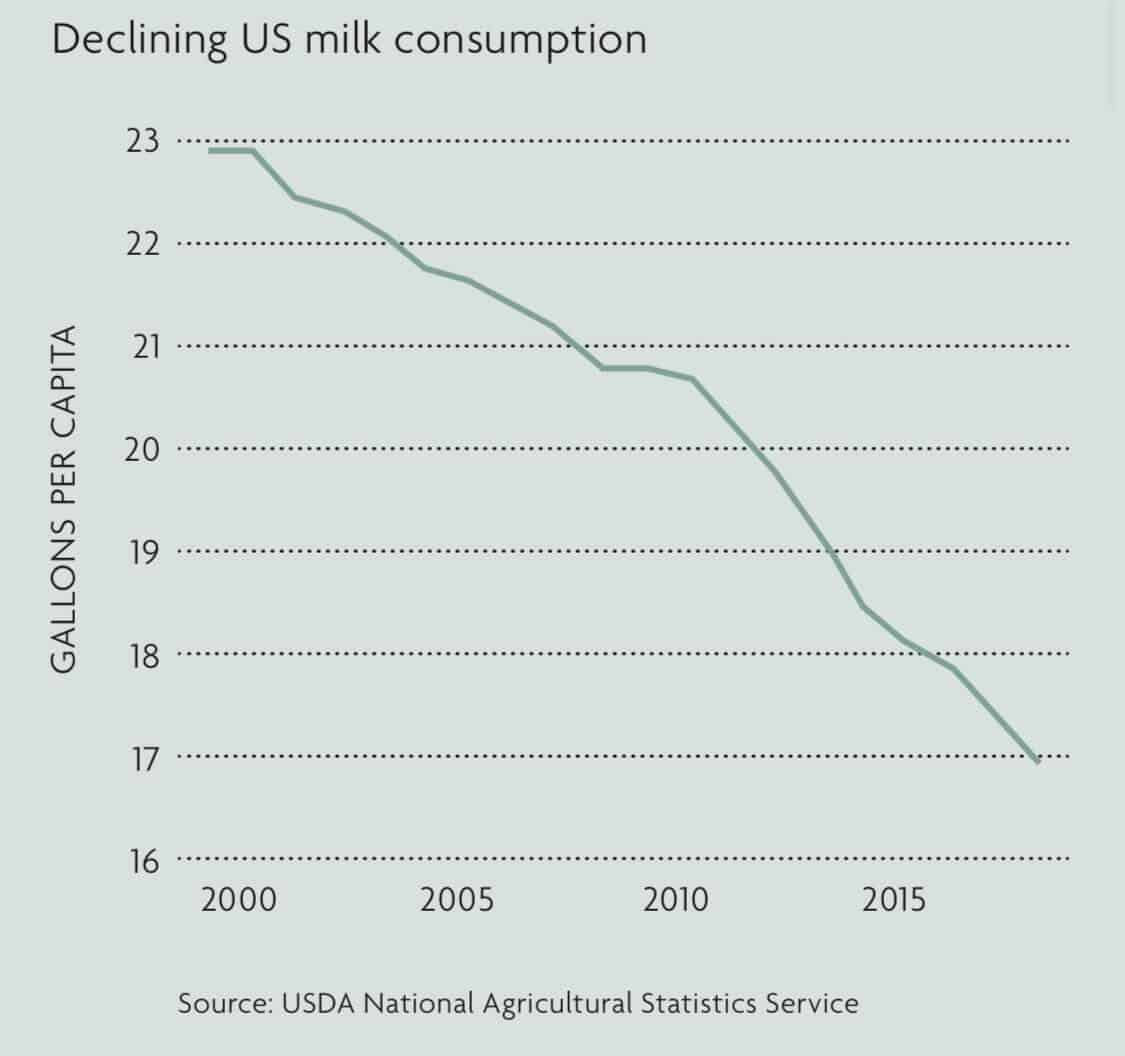 As a very special way to conclude the series, we are working in collaboration with KindEarth.Tech cofounder and map-maker Olivia Fox Cabane. Olivia has compiled a plant milk brand map especially for vegconomist, and she is in the process of converting it from a static 2D image into a working interactive website. Her team is working hard to get the project completed by the 22nd, so stay tuned until the end of the week!