San Francisco-based baking company, Just Desserts, was awarded "Top Honors" in Product Innovation at this year's International Baking Industry Exhibition BEST in Baking Competition. The Committee selected Just Desserts' Vegan Midnight Chocolate Cake as the recipient of the award. 
The International Baking Industry Exhibition has become the most significant bakery exposition held in North America. Its BEST in Baking Program honors bakeries and suppliers committed to excellence in the industry once every three years. 
The current Exhibition takes place September 8-11, 2019 at the Las Vegas Convention Center. More than 1,000 exhibitors will span nearly 700,000 square feet and is expected to draw more than 23,000 baking professionals.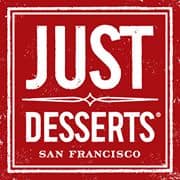 Just Desserts was founded in San Francisco in 1974 and make hand-crafted, clean-label desserts from scratch. It has launched five new vegan, nut-free products this year. Just Desserts' new plant-based product line is the fastest-growing of all products in the company portfolio for the past three years.
"Plant-based foods grew 20% over last year, exceeding $3.3 billion and growing 10x faster than overall food sales," according to the Plant Based Food Association.
Michael Mendes, CEO of Just Desserts, noted, "We are honored to receive this recognition for innovation from IBIE, which is the preeminent event in the bakery industry."