Visitors to Lidl's "Next Level Meat" truck, which will take a tour of 12 cities across Germany, will be offered samples of Lidl's vegan products under its own "Next Level Meat" brand. Vegan burgers, vegan meatballs in tomato sauce and cevapcici with rice salad can be tasted free of charge in the tour while stocks last.
"With the Next Level Meat Roadshow we bring the vegan trend to people in the cities. All which missed it so far, now get the possibility of trying our popular vegan Lidl products free of charge," says Jrgen Achenbach, managing director marketing with Lidl Germany.
The "Next Level Meat" roadshow will visit the following cities: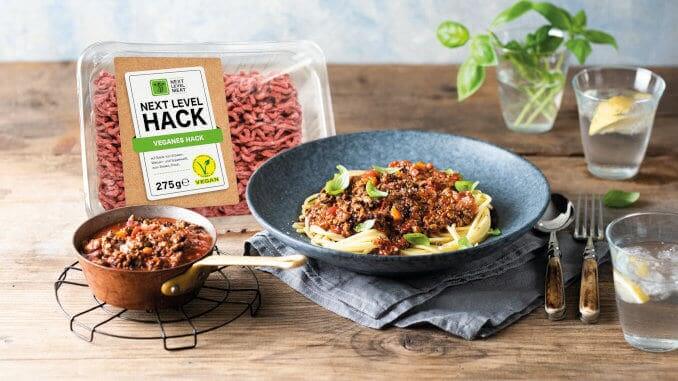 17 October at the Kapuzinerplanken in Mannheim
18 October at the Pariser Platz in Stuttgart
19 October in front of the Olympic shopping centre in Munich
24 October at the Burgplatz in Essen
25 October at the Münsterplatz in Bonn
26 October in front of the arcades in Düsseldorf
30 October at the Spielbudenplatz in Hamburg
1 November at the Kulturbrauerei in Berlin
2 November at the Jorge-Gomondai-Platz in Dresden
7 November at the Augustusplatz in Leipzig
8 November at the cathedral square in Erfurt
9 November at Bamberg railway station
Lidl's own brand vegan range
In addition to the Next Level Burger, Lidl's permanent range now offers Next Level Hack (mince). Recently, though only in promotions, the supermarket offered Next Level Cevapcici also to German consumers. The Next Level Meat products are based on vegetables, soya (excluding Cevapcici), pea and wheat protein as well as beetroot juice, which it says makes them very close to the appearance, texture and taste of meat.
From 24 to 26 October, the Lidl Vegan Workshop will take place in Berlin with selected participants who have previously applied via the vegan configurator. Lidl then plans to bring the products developed in the workshop to the stores as a test.
Tomorrow Lidl's interview with vegconomist goes live, addressing the workshop and its vegan line.
Further information on the vegan Lidl range can be found at www.lidl.de/vegan