Vevolution announces a list of prominent business leaders to appear at this year's vegan business training event which takes place next week. Founders of Huel, allplants, Wicked Healthy, Form Nutrition and Daring Foods, all to appear alongside other leading business experts at exclusive plant-based training event.
Today Vevolution, revealed the business leaders who will join the speaker line up for next month's highly anticipated Plant Based Business Bootcamp taking place on the 13th July at LUSH Studio, in Soho, London.
The full day training event has been designed by Vevolution for early-stage entrepreneurs to give inside knowledge and skills to help attendees create the next plant-based business success story.
Key topics being explored throughout the day include: marketing and growth hacking, raising investment, scaling a purpose driven business, mindfulness and wellbeing for entrepreneurs and key sector trends. There will be keynote talks, 1 hour in-depth training workshops and one on one mentoring sessions.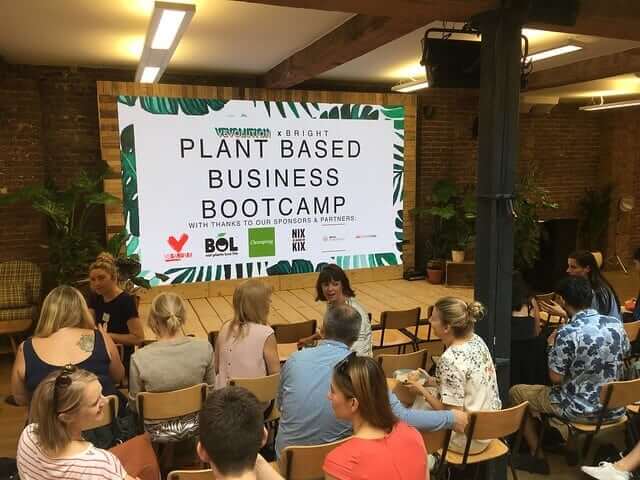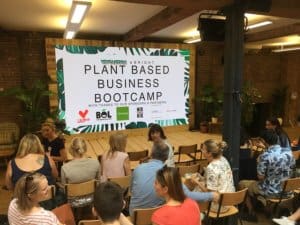 Keynote speakers and participants announced today by Vevolution include:
Julian Hearn, Founder and CMO of Huel, in-conversation with Damien Clarkson

Jonathan Petrides, Co-Founder, allplants

Derek Sarno, Co-Founder, Wicked Healthy & Tesco Plant Based Food Innovation Director

Lu Li, Founder, Founder, Blooming Founders

Ross Mackay, Co-Founder, Daring Foods

Natalia Bojanic, Co-Founder, Form Nutrition
Speaking about this year's bootcamp Vevolution, Co-Founder Judy Nadel said: "2019 has been a huge year for plant-based businesses, the success of the Beyond Meat IPO has led to the wider world increasingly awake to the potential of plant-based businesses to change the world."
She added, " Last years sold out Plant Based Business Bootcamp attracted an international audience of entrepreneurs creating the next generation plant-based startups. At this bootcamp we are excited to go in-depth with these founders to give them the access to insights and tools to help their business thrive."
The Plant Based Bootcamp is an all day event running from 8:30am to 6pm and will be followed up by the Vevolution Pitch + Plant 2019 competition, which will see plant-based businesses pitch for investment in their startup.
Tickets are on sale at: https://plant-based-business-bootcamp-2019.eventbrite.com