Plant Based World Expo Europe reveals the conference lineup for the Plant Based World Pulse Theatre, taking place at ExCeL London on 15th and 16th November 2023.
Excitingly, PBWE, the largest 100% plant-based trade event in Europe, is set to feature the UK film premiere of "It'll Never Catch On: The Veganuary Story 10 Years On" (Nov 16, 11:30 am – 12:30 pm), a short film marking a decade of the world-famous vegan movement. The viewing will be followed by a Q&A session with the charity's founders Jane Land and Matthew Glover.
Leadership addresses and panels
The theatre will bring together academics, regulatory advisors, thought leaders, and industry organisations, discussing the collective challenges affecting the UK's vegan food industry and strategies to plan and implement change. Participants will have the opportunity to learn from academics, institutions, innovators, retailers, award-winning activists, entrepreneurs, and investors, as well as some of the best-known journalists and broadcasters in the food and drink industry.
Changing the Culture of Food on University Menus, November 16, 10:30 am – 11:15 am
Featuring: Joanna Randall, Plant-Based Advocacy Specialist, Humane Society International UK.
Can educational establishments and operators significantly reduce their carbon footprint? Showcasing those taking steps to reduce the meat and dairy on their menus and demonstrating how others can get involved.
A Pragmatic Look at the Meat Alternative Market and Where it Could Go, November 15, 11:30 am – 12:15pm
Featuring Rabinder Harrison, Commercial Director, Veg Capital, Prof. Andrew Godley, Entrepreneurship & Innovation, University of Sussex Business School, and Scott King, Brands Strategy Manager, Waitrose.
Arguably one of the most competitive categories within plant-based, meat alternatives took retailers and menus by storm in the past five years. What's next for the space?
How Brands Can Navigate Foodservice for Long-Term Success, November 16, 2:00 pm – 2:45pm
Featuring Jack Rutherford, Commercial Director, THIS™️ , and Dean Wilson Hartles, Director of Food & Drinks, The Restaurant Group PLC.
How can brands create long-lasting relationships with restaurant operators and contract caterers, inspiring them to integrate products onto their menus for more than one season to achieve food service success?
Can New Technologies like Cultivated Meat and Precision Fermentation Attract More Consumers to the Alternative Protein Category? November 15, 10:30 am – 11:15am
Featuring Carlotte Lucas, Senior Corporate Engagement Manager, The Good Food Institute. Oscar Zollman Thomas, Impact Manager, Formo and Jago Pearson, Chief Strategy Officer Finnebrogue Artisan
With a wide range of food tech start-ups now gaining traction, concepts like cultivated meat and animal-free dairy are now more fact than science fiction, but who are the target consumers of these products, and could they help persuade new consumers?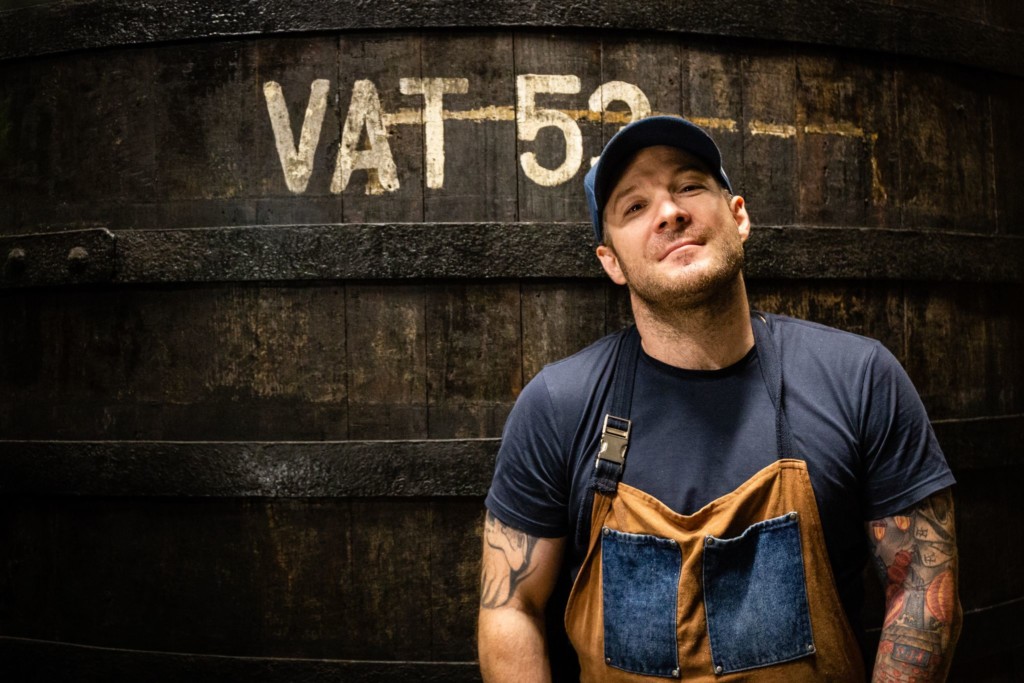 Back To Basics: Putting Whole Food Plant-Based Products Centre of Plate, November 15, 2:00 pm – 2:45pm
Featuring chef and trained butcher Neil Rankin, Founder, Symplicity Foods.
How can we ensure simple-to-read ingredients lists and fewer additives to satisfy consumers' tastebuds and nutritional expectations?
Additionally, a Key Buyer Program and networking events will help to ensure some of the decisions are put into action, connecting retail and foodservice decision makers with innovators creating the next generation of plant-based foods.
A platform for change makers
Now in its third year, registration for the show is open to the food and beverage industry, including retailers, food service professionals and investors. The event offers an opportunity to discover the latest innovations for the UK vegan food market, one of the largest in Europe and growing by 9.58%, according to the organisers.
Abigail Stevens, Marketing Director of JD Events, comments: "Our stage is home to more than just a conversation about where plant-based is going; it provides a platform for collaboration between change makers and has become a driving force behind Plant Based 2.0 – taking the industry to the next level."
For further information and the full conference line-up, visit https://plantbasedworldeurope.com/conference/