Today, applications are open for the 3rd annual Pitch + Plant, the plant-based business investment pitching competition created by Vevolution in 2017. In a new development for 2019, Vevolution has announced that it will make investments directly into startups. This year the judging panel will include Vevolution founders Damien Clarkson and Judy Nadel and several other high-profile entrepreneurs including Veganuary Chairman, Matthew Glover.

Speaking about Pitch + Plant 2019, Vevolution Co-Founder Damien Clarkson said: "Ever since we started Vevolution, Judy and I have found ways to support plant-based entrepreneurs. The move into plant-based investing is something we are passionate about, because we see so many talented entrepreneurs in need of advice and support from people who care passionately about the growth of the plant-based movement. We've been lucky to have some great investors and supporters believing in us along the way who have made all we are doing today possible. And we want to find more ways to help other entrepreneurs with their plant-based businesses over the coming years."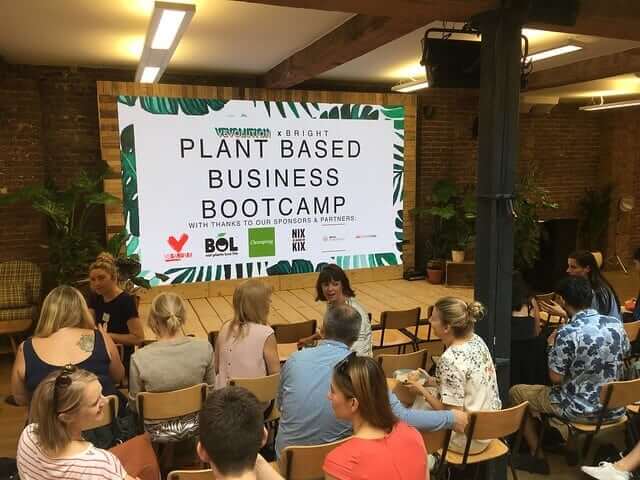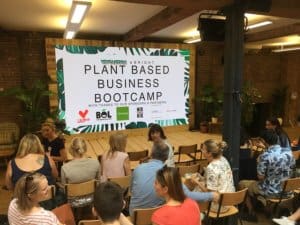 Speaking about the what kind of startups Vevolution hope will apply for Pitch + Plant 2019, Clarkson added: "Our investments will focus on businesses that can have great societal impact. We want to support businesses which transform the way we eat and how we treat the planet. We are open to applications from plant-based meat and dairy businesses, and other areas including, health, tech, beauty, media and businesses with circular economic principles".
In terms of the types of investments Vevolution will be looking to make, Judy Nadel Co-Founder of Vevolution added: "Now is an exciting time to be creating a plant-based business. We are seeing a huge shift in the way society eats and thinks about important issues such as climate change. Investors of the future will be looking at societal impact as a key metric when choosing what businesses to support. Those who believe in a better future are going to the ones who benefit not only financially but leave a positive legacy on this planet."
Applications are now open at: https://www.vevolution.co/pitch-plant-2019 and close at midnight on the 18th of June.
To apply visit: https://www.vevolution.co/pitch-plant-2019
The direct Pitch + Plant 2019 application form can be found at: https://vevolution.typeform.com/to/WzSxpf