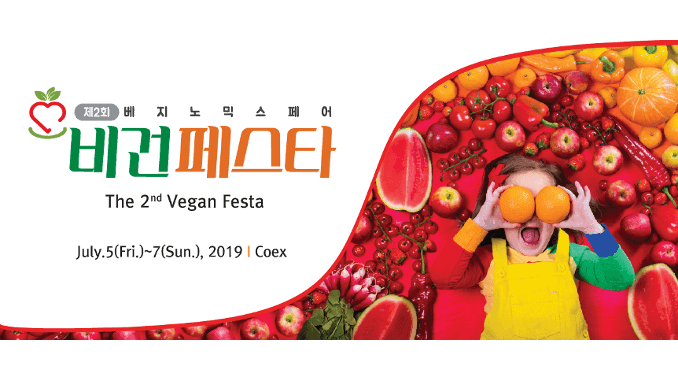 The Vegan Festa is the only professional vegan exhibition which provides a one-stop shopping platform for various vegan related contents in Korea, and where it is possible to sell products and meet buyers in an exhibition area. The event will take place at Coex in Seoul, South Korea from 5-7 July, 2019.
An official of Vegan Festa said, "We will discuss the participation of Hong Kong Veg Society and other well-known overseas organizations, and we will collaborate to promote the vegan industry and culture in the future."
The first Vegan Festa was attended by more than 14,700 visitors including media organizations, representatives of the foreign Embassy in Korea, and members of vegan related industries. As a result, more than 70% of exhibitors have applied again for the 2nd Vegan Festa.
According to the Organizing Office, "Vegan Festa will contribute to the revitalization of the domestic and overseas vegan market. In addition, it will attract more than 25,000 visitors and B2B business meeting will also be held."
Participants can apply for the event until Friday May 17th. Re-participants can receive a 5% discount on the booth fee. In addition, a 5% rebate event will be held on-site.
For more information, visit the Vegan Festa website or write at [email protected].