The Meatless Farm is launching a pop up vegan drive-thru (and walk thru) called the M*** F*** Drive Thru, in London. Serving cars on one side and pedestrians on the other, the M*** F*** Drive-Thru will give a 50% discount for those in electric cars or who pull up on bicycles or e-scooters.
Aiming at flexitarians, the drive-thru's menu recreates some classic meat fast foods and features the 'Mother Flipper x Meatless Farm Cheeseburger' and 'The Greta' – an eco-burger with aubergine candy bacon, all with the aim of offering meat reducers an alternative to the usual options whilst on the go.
The Meatless Farm is having a phenomenal year on all accounts. The now international brand created several major distribution and partnership deals and in March and along with its recent famously bold advertising campaign, TMF has earned itself the accolade of being the fastest growing brand in the alternative meat sector, in the UK.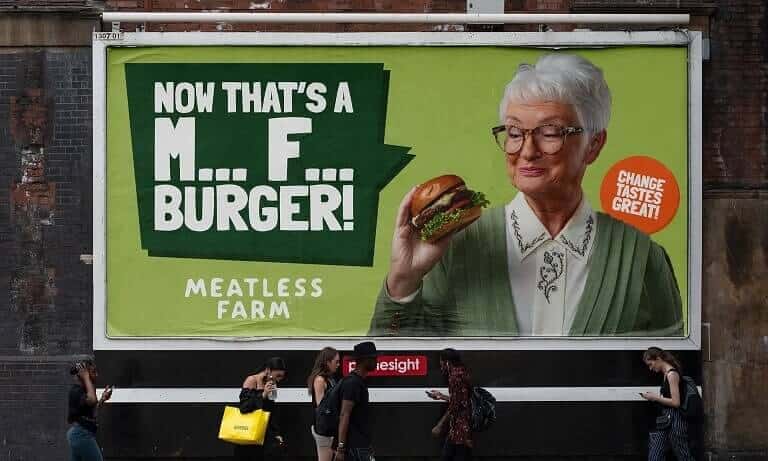 Morten Toft-Bech, Founder, Meatless Farm said: "We've been working hard over many years to perfect our original burger patty recipe. Our unique blending process uses ingredients like pea protein alongside other plant-based goodness to create a remarkably meaty experience. The only way to get the world eating more sustainably is to make delicious food. We hope that our M*** F*** drive-thru is another step towards making plant-based a preference rather than an option."
The pop up will be in London for six days, beginning on Wednesday the 26th August and operating over the bank holiday. The location is at capitol's American Car Wash in Hackney.