The lineup of products which will be on offer at the event include Plant Protein Pea Kale and Quinoa – beef free, Plant Protein Pea Kale and Quinoa – chicken, which will be marketed in regular and spicy versions and made available in burger patties, meatballs, kebabs, mince, and chunks.  With more protein and more fibre, these low-cholesterol meat alternatives enjoy the additional advantage of having no preservatives, no monosodium glutamate (MSG) and are without artificial colors,  eggs,  soya and  gluten.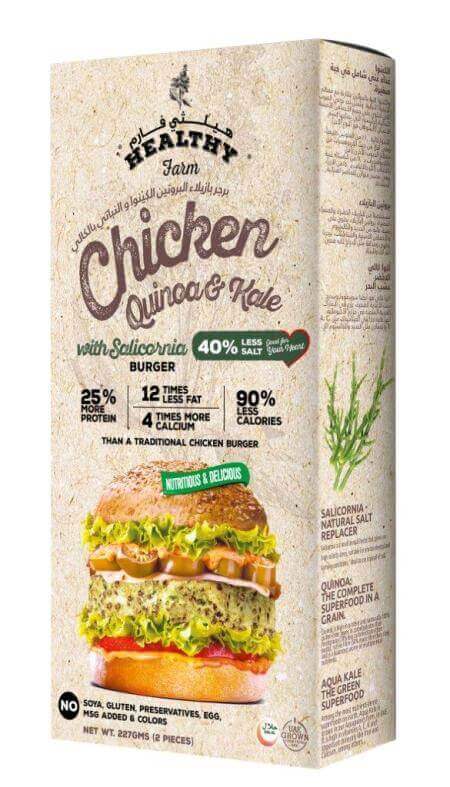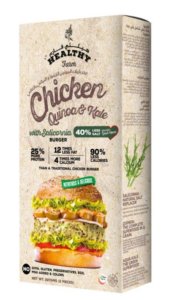 Also being introduced at Gulfood 2020 this week is Healthy Farm's Chicken Quinoa & Kale with Salicornia burger, which contains 25 percent more protein, 4 times more calcium, 12 times less fat and 90 percent less calories than traditional Chicken Burgers.
The key superfood ingredient is Salicornia, a plant that replaces salt and helps to deliver a healthier option than regular chicken burgers. Salicornia eventually will be grown locally in partnership with local farmers, as it thrives in salty environments and is already known for its antioxidant, antibacterial and anti-inflammatory properties.
"These are deeply researched, tried and tested alternatives to meat and these accolades are a real testament to the tireless dedication of our R+D team who strive to give consumers the best in each category," said Jacek Plewa, General Manager, Healthy Farm.
Plewa is convinced that these products will set the standard for a revolution in food choices that is already in motion. He said, "We have combined pea protein, which delivers high nutritional value and at the same time is hypoallergenic, unlike soya, aqua kale from our own local Aquaponic farm, quinoa and other vegetables and herbs to deliver products that are a delight for the consumer and salutary for the planet as well. We are reaching the point of no return fast, as with the current model of sourcing our food via animals, there will not be enough food for all in our planet in 30 years, to put in simply, and we are already damaging irreversibly our environment and our planet."
"We are no longer in the experimental stage where plant protein food sources are a gimmick or something quaint. These alternatives are impressively gaining preference across the globe as consumers recognize the tangible impact left by nutrition choices on health, wellness, the environment, and animal welfare. Bearing this in mind we anticipate that 15 to 20 percent of meat consumption in UAE and the region will Plant Based by 2025, and we aspire a 50% share for Healthy Farm's portfolio of plant based products," he added.