On September 9, Vegan Consulting Japan will host what is believed to be Japan's first vegan business meetup.
The meetup will be a casual networking event for anyone engaged in, interested in, or offering support services to vegan businesses. It has been organised by Saori Kondo and Nadia McKechnie, founders of Vegan Consulting Japan and Tokyo Vegan Meetup.
Kondo and McKechnie were inspired to create the event after noticing the lack of vertical connections between the vegan business community in Japan. They also found that those interested in vegan business were struggling to find the information and support they needed, while there was no space for those offering vegan business support services to connect with potential clients. The pair believe that this is contributing to the slow growth of vegan business in Japan compared to elsewhere in the world.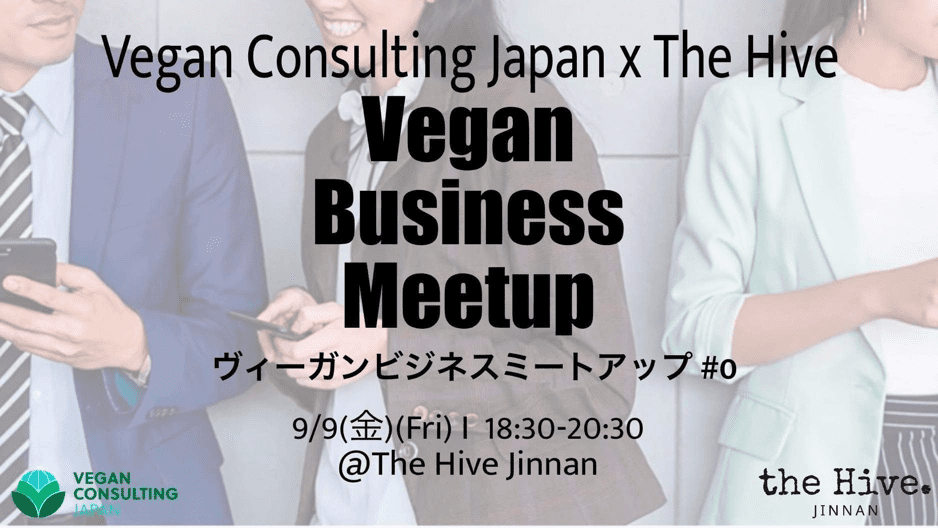 "Substantial growth"
In 2020, Nadia McKechnie spoke to vegconomist about veganism in Japan. "Unfortunately, we are still behind the curve compared to places like the UK, Germany, Australia, among others," she said. "There is simply a lack of information here. But overall, even without information about veganism and low visibility, there has been substantial growth."
Research backs this up, indicating that the Japanese alt-meat market is surging and the soybean market is experiencing a boom due to increased production of plant-based products.
The vegan business meetup will take place at co-working/event space the Hive Jinnan in Shibuya, Tokyo. It will run from 6.30-8.30 pm, with a cover charge of 2,000 yen which includes two drinks.