The Animal & Vegan Advocacy Summit (AVA Summit) began yesterday October 20th in Washington DC and is taking place until Sunday 23rd.
Speakers from all over the world are speaking as to their progress, achievements and proposals for work in animal protection and plant-based food, and Vegetarianos Hoy is there representing Latin America.
The Animal & Vegan Advocacy Summit or AVA Summit is featuring over 80 speakers, speaking from a climate change, poverty and gender perspective to a live audience of around 1,200 to 1,500 people.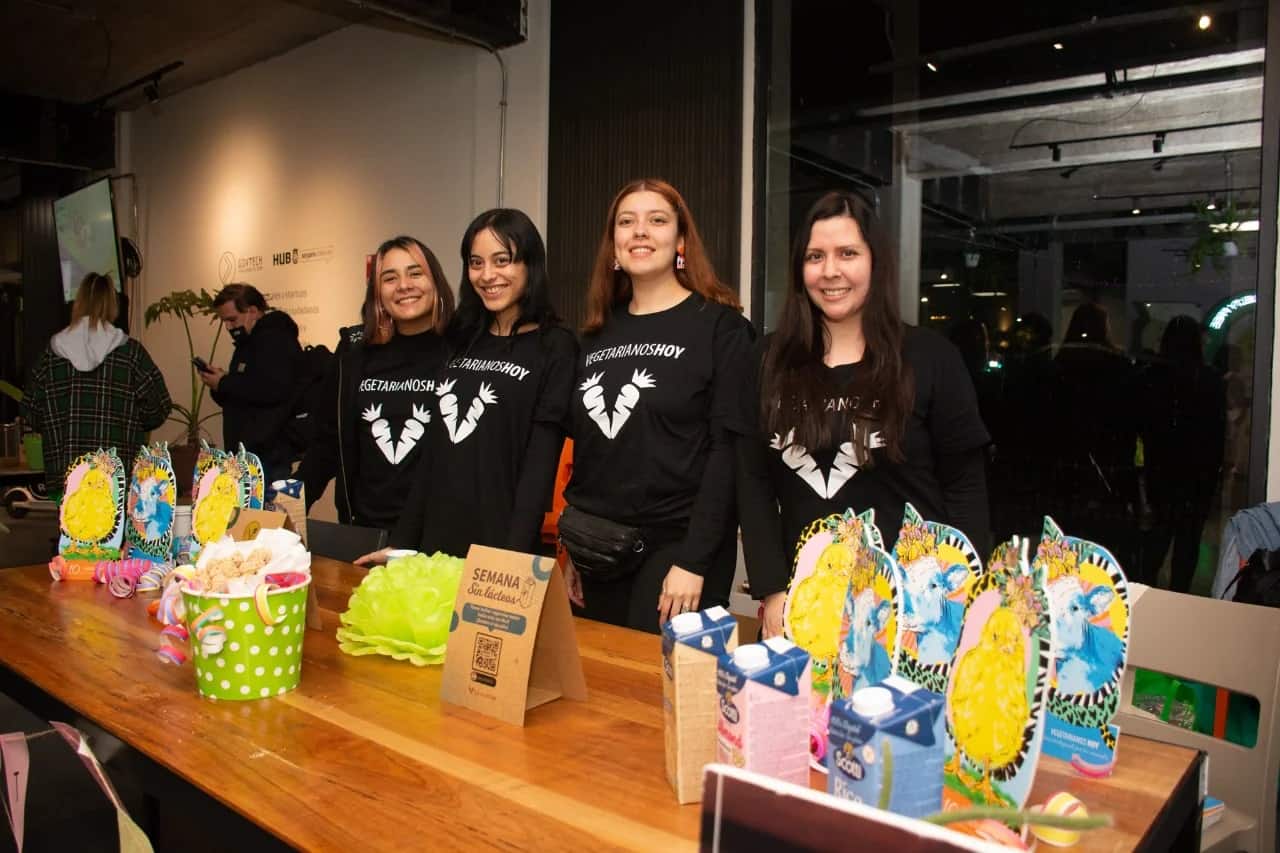 On this occasion, the work for animals from Latin America will be represented by the Vegetarianos Hoy Foundation – an NGO that promotes plant-based diets to reduce the suffering of so-called "production" animals – which will be present to talk about its work, both in legal and corporate aspects, and the impact that its campaigns have had on animals, people and the planet.
The NGO's presentations will be given by Ignacia Uribe, Director General of the Foundation, and Lyda Durango, Project Director. Each will present on the development of the organisation and its progress in terms of advocacy and impact.

Ignacia Uribe, General Director of Vegetarianos Hoy and one of the speakers at the Summit, says: "It is a great honour to be representing Chile and Latin America at this important global animal rights meeting. There are undoubtedly many experiences to share from our advocacy work, since in recent years Vegetarianos Hoy has managed to present pioneering bills in the world."
An example of this in Chile is the No Son Muebles Bill, which seeks to recognise the sentience of animals in the Civil Code. This has been able to advance in its legislative process during the year, setting a precedent for laws related to animals.
As for the corporate area, Lyda Durango, Project Director of the Foundation, and also a speaker at the event, comments: "Exposing some of the challenges and advances in the corporate segment from Latin America is a great opportunity to strengthen the message of the importance of corporate work in the vegan sector and how it also influences consumer habits and marketing trends".
Fiscal sponsorship of the event is provided by ProVeg International, which initiated the event and provides staff and material support.