VegFestUK – the largest provider of vegan events in the UK – announces a partnership with the recently launched Vegan Women's Leadership Network (VWLN), a global ethical leadership community for vegan women, in order to provide an even stronger platform to amplify women's voices.

VegFest regularly attracts more than 15,000 people to its festivals in various parts of the country, including the iconic Olympia in London. Due to COVID-19 restrictions, the event has pivoted to online for its next three events.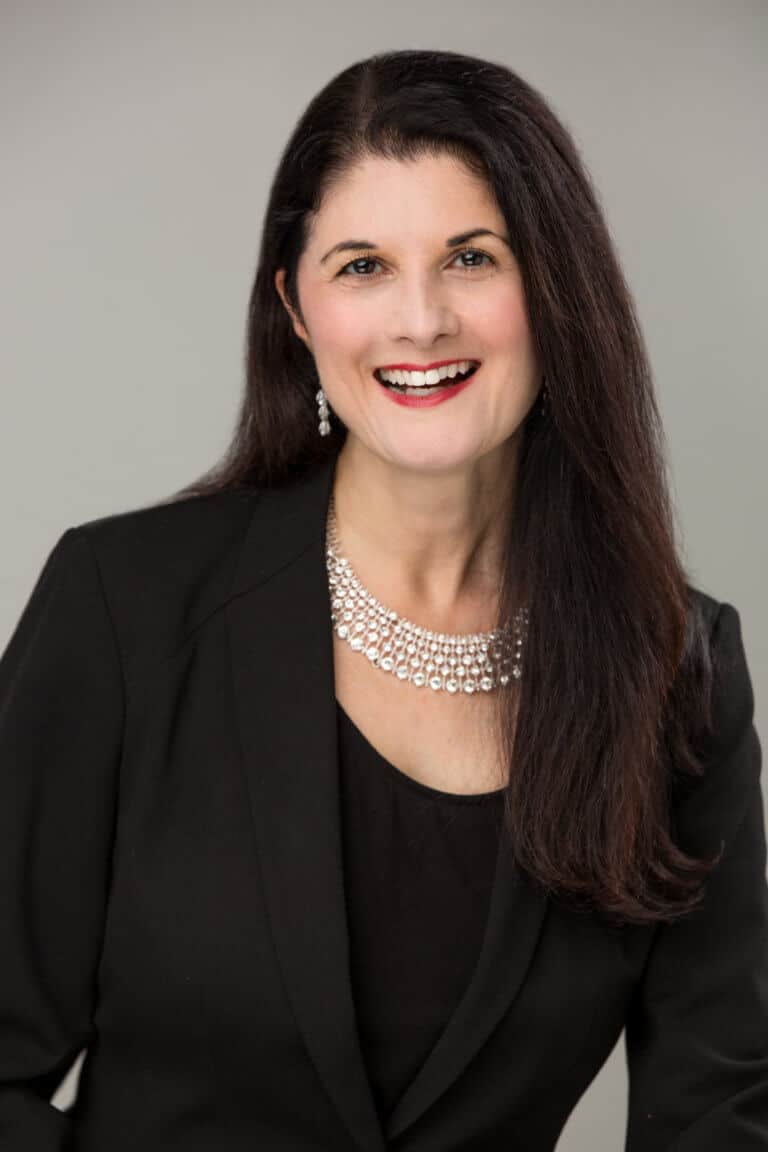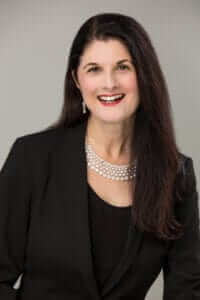 The partnership will see VWLN curate a variety of speakers and presentations by female vegan leaders at the virtual events, starting with the upcoming Summerfest on 14-16 August, 2020, followed by the renowned London VegFestUK event in November, and the Plant Powered Expo in March 2021.
"The VegFestUK organisers always go out of their way to ensure a diverse range of speakers, discussions, education, advocacy and entertainment at their festivals and we're thrilled they're keen to lift vegan women leaders up even more," said Katrina Fox, founder of VWLN. "With these next few events going virtual, we're excited about this opportunity to showcase a range of passionate and talented vegan women to what will no doubt be a much larger audience from across the globe."
Tim Barford, founder of VegFestUK, said that the organisation has always recognised the contribution made by women to the vegan movement. 'The advent of the Vegan Women's Leadership Network is timely, and VegfestUK are thrilled to be hosting the first big public gathering of the network at VegfestUK Summerfest Online this August," said Barford. "There are some truly fantastic vegan women leaders across the globe, too often still in the shadow of a movement made up largely of women but often dominated by men.
"The recent global effects of the pandemic have seen a multitude of women leaders rise to the top in national and international politics, and the vegan movement is doing the same with the development of initiatives such as the Vegan Women's Leadership Network. I'm very happy on multiple levels to see this develop and honoured to play a small but supportive role in this initiative."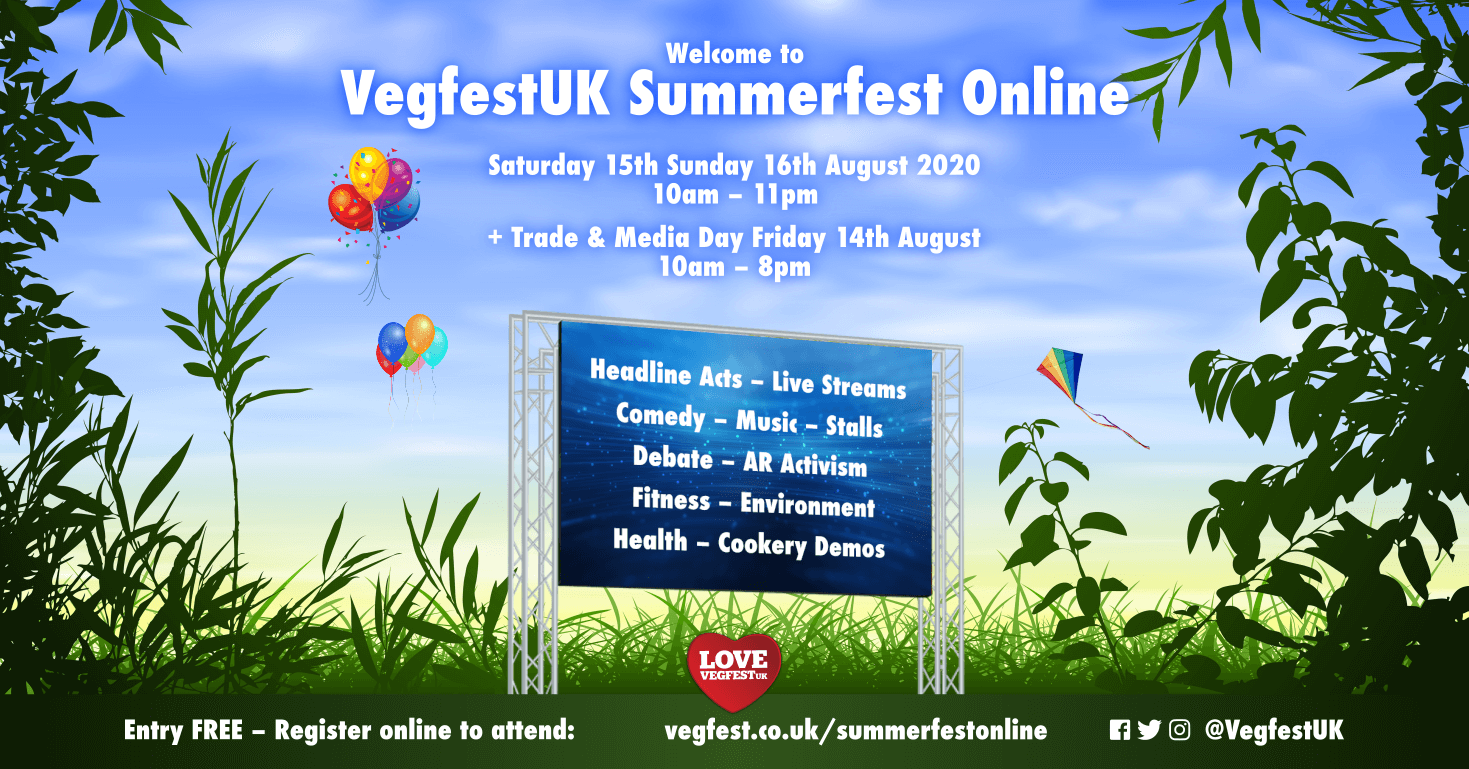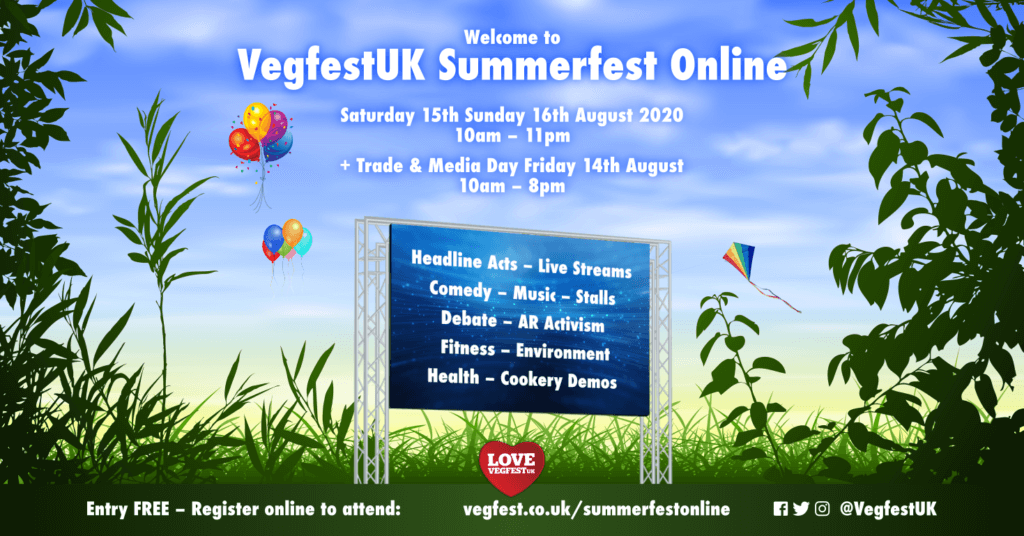 VegfestUK Summerfest Online takes place 14-16 August, 2020: https://www.vegfest.co.uk/summerfestonline/visit/