Next Saturday 16th November, Vevolution Festival returns for its 4th annual installment at the BFI on London's Southbank. Speakers this year include celebrity plant-based chefs, BOSH!, Happy Pear and Rachel Ama, lifestyle influencers Niomi Smart, Jenny Mustard and movement builder Jack Harries, Veganuary and Fashion Revolution.
Since 2016, the event has grown into an international showcase of people travelling from across the world to talk about how to create positive change and the emergence of the plant-powered movement.
Alongside talks across 3 packed stages, attendees will be able to attend a brand zone featuring plant-based startups such as BOL Foods and Form. Every general entry and plus ticket will come with a goodie bag containing gifts worth in excess of £25 and a complimentary breakfast.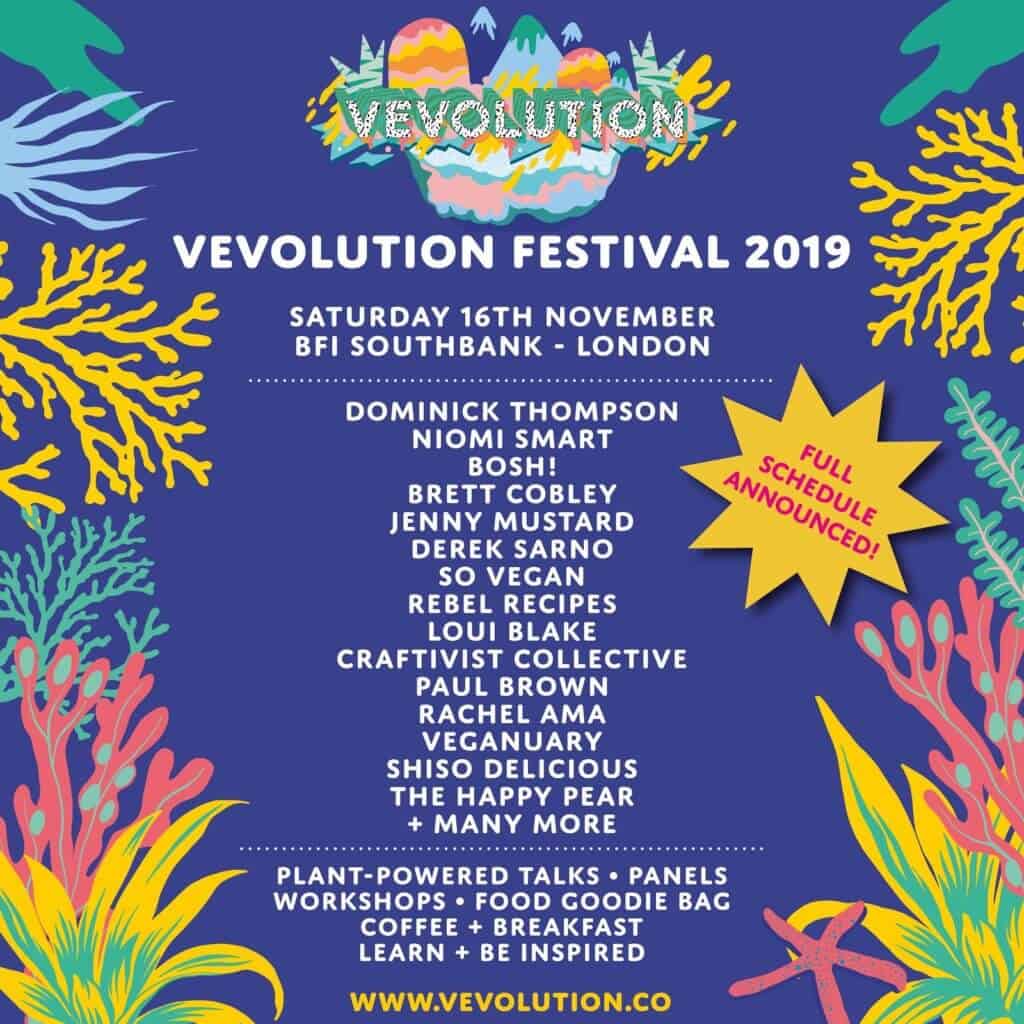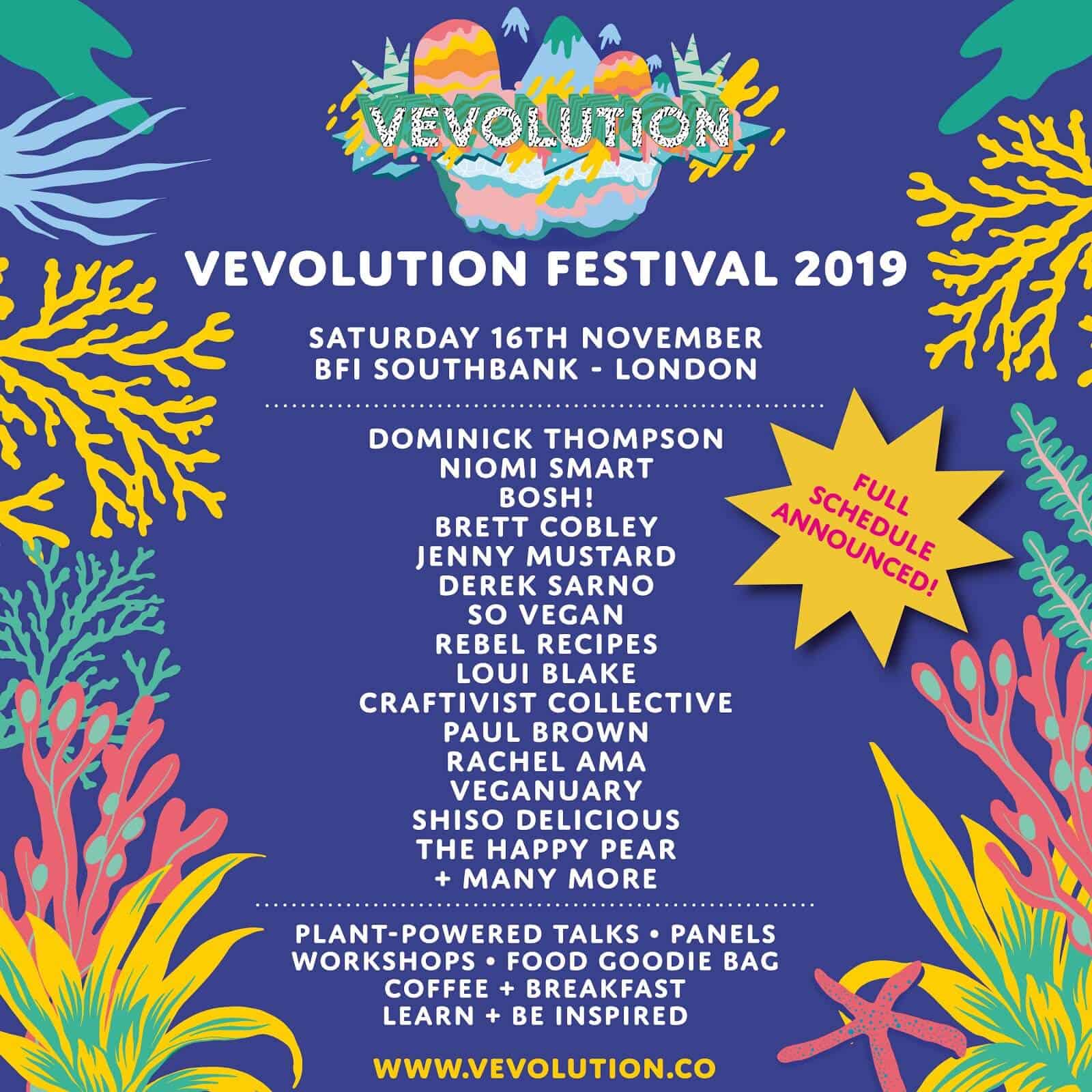 New innovations for this year include the 'Positive Futures' stage – created by the founders of Vevolution to shine a light on new ideas for a more positive vision of the future.
Vevolution Co-Founders Damien Clarkson and Judy Nadel said: "Next week the world's leading plant-powered people will join us to celebrate the incredible progress of the movement to get people eating more plants.
"If you are someone interested in how we lead lives filled with purpose and positive create change in the world then this is the festival for you."
The festival line-up and schedule can be viewed here: https://www.vevolution.co/festival-2019-content-info
Tickets are on sale from £50 at: https://vevolution-festival-2019.eventbrite.com