Pitch + Plant, the UK's first plant-based Dragon's Den style pitching competition, was created by the startup Vevolution in 2017 and helps early stage startups access funding for their business. n in 2017. For this year's event, Vevoluttion announced that it will make investments directly into startups.
On Saturday 13th July, LUSH Studio in London was brimming with entrepreneurs pitching their fledgling businesses to an audience of 100 people and a panel of plant-based business experts at Pitch + Plant 2019.
This year's judging panel included Vevolution founders Damien Clarkson and Judy Nadel and several other high-profile entrepreneurs including Veganuary Chairman, Matthew Glover. The panel judged over 50 applications from startps which was whittled down to 7 finalists.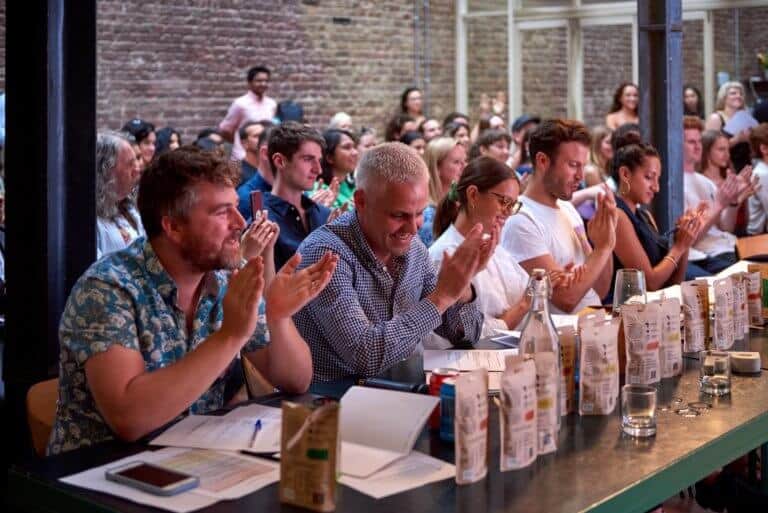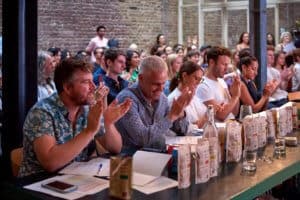 On the evening two plant-based emerged as winners of Pitch + Plant 2019: Club Cultured, producers of tempeh and other fermented products, and The Well-Bean Company, a startup which makes vegan milk chocolate and contributes profits to helping mental health charity Young Minds.
Both companies will receive a seed investment directly from Vevolution, as part of the expansion of ways Vevolution support plant-based startups. In addition to investment the winning startups will also receive ongoing support from Vevolution Founders Damien Clarkson and Judy Nadel and exposure at the upcoming Vevolution Festival 2019 and future events.
Vevolution Founders Damien Clarkson and Judy Nadel spoke about the competition winners:
"We are delighted to be able to support these two fantastic startups in helping the world to eat delicious plant-based food which is good for your gut. We were blown away not only by these businesses but the founders passion to create a better future for us all. They represent the exact type of startups we believe will play an important role in developing a future more sustainable economy".
The Well-Bean Company – Creative Director, Laura Francesca Kendrew said:
"Pitch + Plant was an incredible experience and to be selected as finalists blew us away! We are so grateful for the opportunity to be part of Vevolution and to share this journey with the Club Cultured guys"
 Harry Watmough, Co-Founder of Club Cultured said:
 "We are buzzing to be the winners of Pitch & Plant 2019 and we cannot wait to work with Vevolution to lead the Cultured revolution"
Vevolution will be bringing back Pitch + Plant in the near future. In addition to their education focused events Vevolution also offer services to help plant-based startups throughout the year – learn more at: https://www.vevolution.co/business.