Trailblazing UK charity Viva! is offering the opportunity to join an EXCLUSIVE premiere of its short film 'End Factory Farming, Before it Ends Us' – which will take place this Sunday, World Vegan Day, and will include an introduction and Q&A with Viva!'s founder and director, Juliet Gellatley.
'End Factory Farming' reveals Viva!'s first-hand experience inside this shocking farm, exploring the countless atrocities they discovered and an unexpected meeting with the farm's owner who denies any wrongdoing.
Discover how the team navigates the challenges of speaking to the farmer who has subjected thousands of animals to a life of misery and how their investigation hit national headlines. Learn how factory farming is a threat to public health – creating breeding grounds for future pandemics and causing an alarming rise in antibiotic resistance.
The exclusive online screening will be aired via Zoom and includes an introduction and Q&A with Juliet Gellatley and Viva!'s Senior Campaigner Laura-Lisa Hellwig. Tickets are free of charge but please book now to avoid disappointment.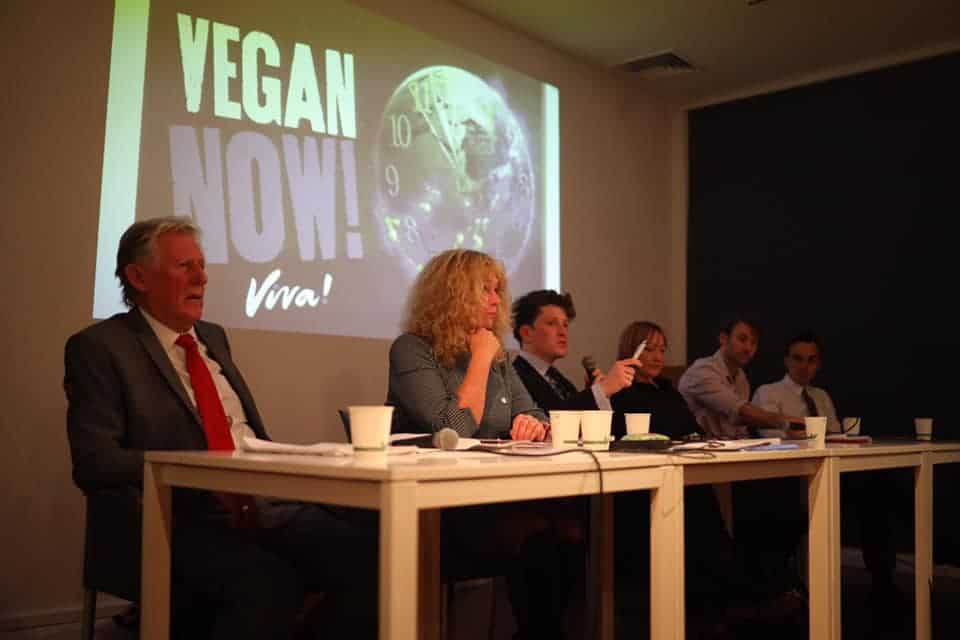 Join Zoom Meeting
Topic: Exclusive premiere of Viva!'s new short film 'End Factory Farming'
Time: Nov 1, 2020 07:00 PM London
https://us02web.zoom.us/j/84001406036
Meeting ID: 840 0140 6036