Way Out West is a Swedish music festival based in Gothenburg that hosts over 100,000 visitors every summer. The festival became  meat-free and milk-free in 2013 and this year will partner with Oatly to make a 100% climate transparant event.
Way Out West sees some of the biggest names in music of different genres and this year headliners include The Cure and Cardi B, in a lineup which is created to align with their policy of 50/50 gender split programming. The partnership with Oatly will mean that the climate footprint for food, drink, transport, accommodation and energy, will be reported with complete transparency.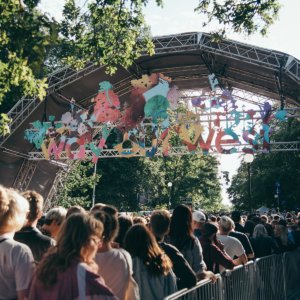 Climate impact research company CarbonCloud will calculate various carbon variables such as the footprint of artists' air travel, equipment hire, lighting, food and drink etc, to create a climate budget to ensure the festival's footprint can be accurately recorded and reduced each year.
Oatly became involved in the festival four years ago and  in 2015 and started printing its climate footprint on its packaging. The Swedish plant milk brand will work with Way Out West to ensure all climate footprint measurements are recorded and made available to the public.
Oatly's Anna Åhnberg said: "More producers need to take responsibility and show their climate footprint so that consumers can make sustainable choices in their everyday lives. We think it should be the consumers' right to know."