Adidas Originals has remade its iconic sneakers to address the growing concern of our generation, plastic waste. adidas Originals launched its new eco-friendly Clean Classics line, redesigned to reduce the brand's impact on the environment.
At the core of this pledge is Primegreen, a series of high-performance materials containing a minimum of 50% recycled content. Primegreen and the Clean Classics collection, challenge production conventions, using 70% recycled materials for the uppers, with renewable and reclaimed rubber for the soles. The vegan sneakers also include a new pattern cutting that reduces waste and creates new cuts and details.
Clean Classics includes the Superstar, Stan Smith, Continental 80, Top Ten, SC Premiere, Supercourt, and Superstar Bold, all remade for 2020.
The new design improvements include soles made from a more sustainable compound of 90% natural rubber and 10% recycled rubber.
Sockliners made from recycled OrthoLite – 15% recycled OrthoLite, 6% Bio-oil, and 5% recycled rubber – or cork, a renewable material that is recyclable and non-toxic.
The laces are made from paper, and leftover box material that would typically be considered trash is used to create the Clean Classics' packaging. By reusing leftover stock material, each box will be unique and differ from package to package.
And the BLOOM Foam is made using algae-harvesting technology that, according to Adidas, helps to keep our lakes clean and promotes clean water.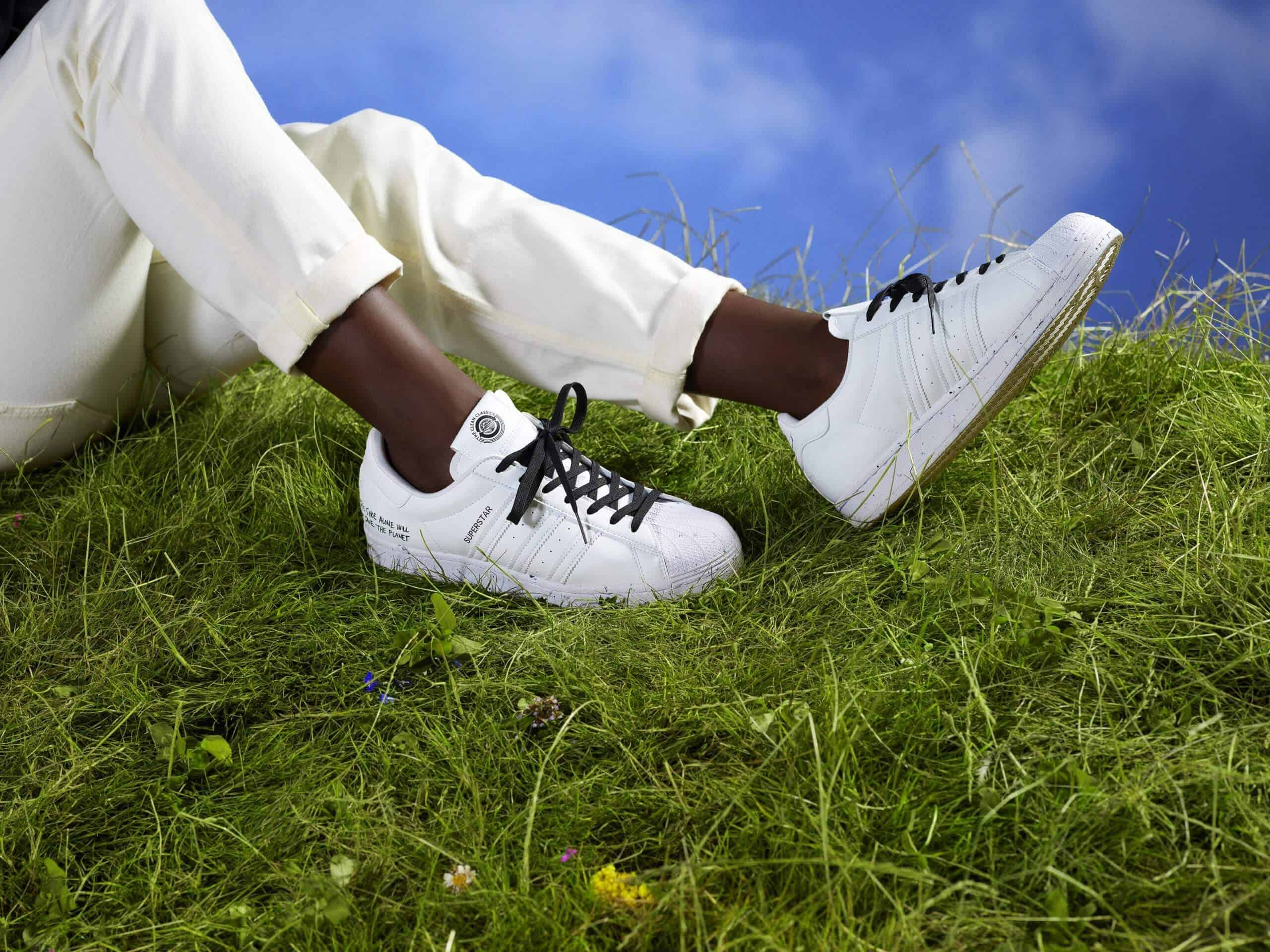 While sneakers are one of the most wasteful retail items to produce, Adidas has spent the past several years committed to creating more sustainable options. In June, the company launched vegan versions of two of its most iconic shoes, the Samba and the Continental 80. Adidas is also collaborating with celebrity, Kanye West, to create an algae-based shoe prototype produced with hemp and cotton grown on a 4,000-acre ranch in Wyoming. And in December 2019, Adidas collaborated with designer, Stella McCartney, to relaunch a second take on her version of the vegan Stan Smith in time for Christmas and the Spring 2020 season.