Apparis, New York based creator of luxury vegan fashion primarily known for its brightly coloured fur coats, raised $3 million in seed round funding just last month. Continuing on their mission, co-founders Amelie Brick, previously of Louis Vuitton, and Forbes 30 Under 30 Lauren Nouchi, now launch a vegan cashmere range with PETA.
Apparis garments are available at over 500 stores across the US and in 20 countries, and this new range of which 5% of proceeds will go PETA, is part of a series of high-profile brand collaborations this year, which are set to include vegan leather, vegan knitwear, accessories, and homewear. The new line from Apparis is said to provide "the luxury of cashmere without the unethical manufacturing practices harmful to animals and the environment."
Apparis also partnered with PETA earlier this year, donating 100% of their sales on February 14th to PETA.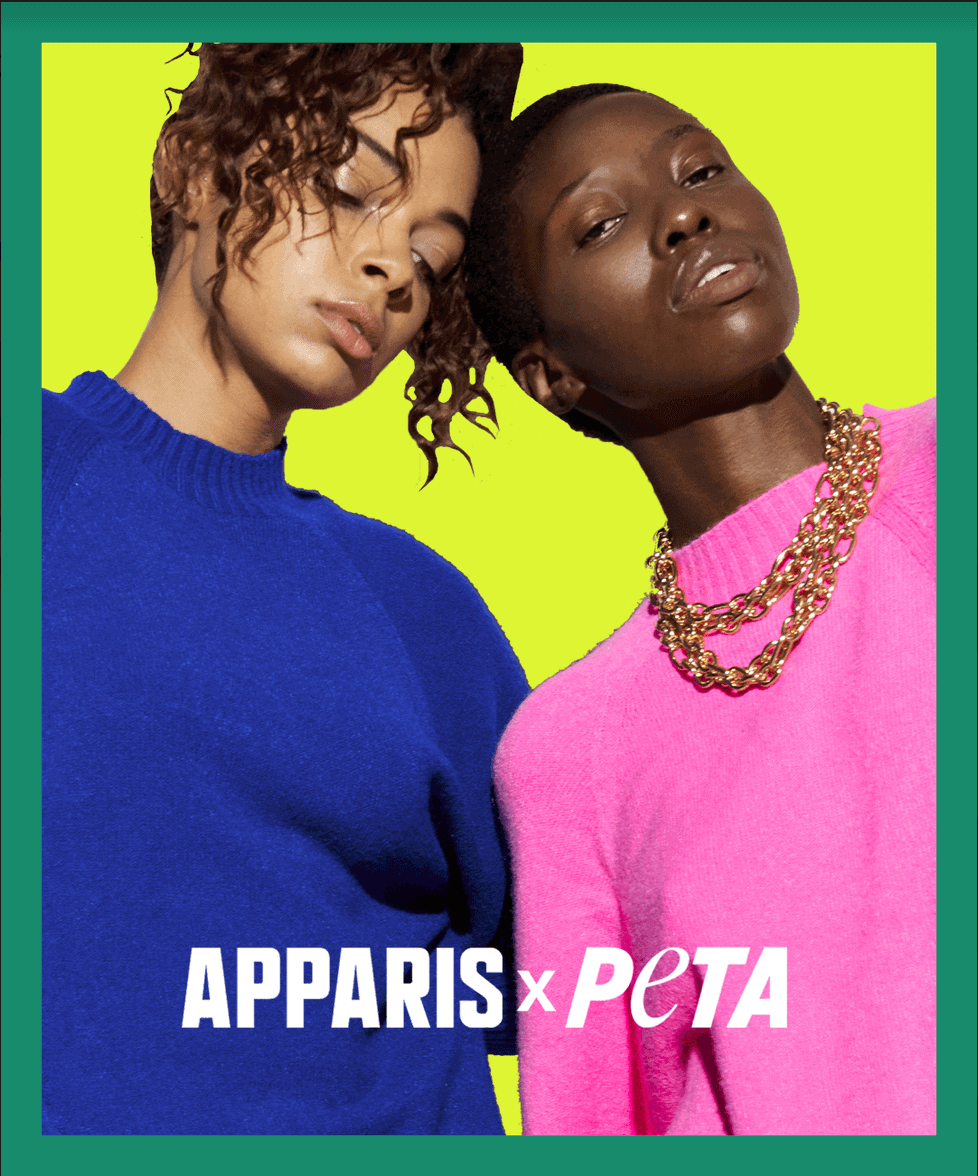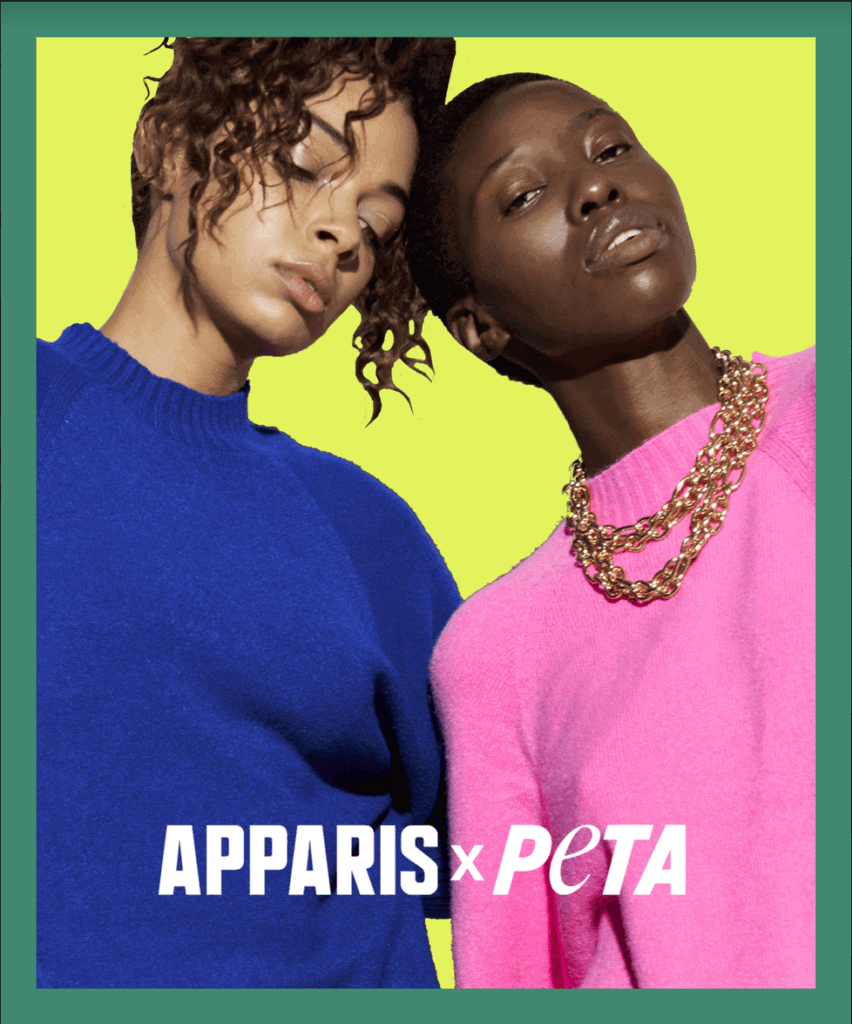 "The launch of this new product category is a big milestone for us at Apparis; it took us a few years to bring vegan fur to the forefront and we are aiming to do just the same for our vegan knitwear," said Apparis co-founder, Lauren Nouchi. "We're excited to continue making strides in our mission to create fashion that is made without harming animals, and expand our offering of high-quality, vegan alternatives."