After 3 years of research and development,
Arcas Bear
, the "world's most conscious sneaker" which features 13 distinctive eco-features designed to reduce our carbon footprint, officially launched its crowdfunding campaign on Kickstarter. 
Arcas Bear sneakers are fully vegan and sustainable. Designed to solve environmental waste issues, these dye free shoes are packed with natural raw materials such as
coconut fibers
, latex, cork insole (a natural antimicrobial), fabrics made of recycled water bottles, organic cotton shoe laces, metal-free eyelets, recycled rubber, and more.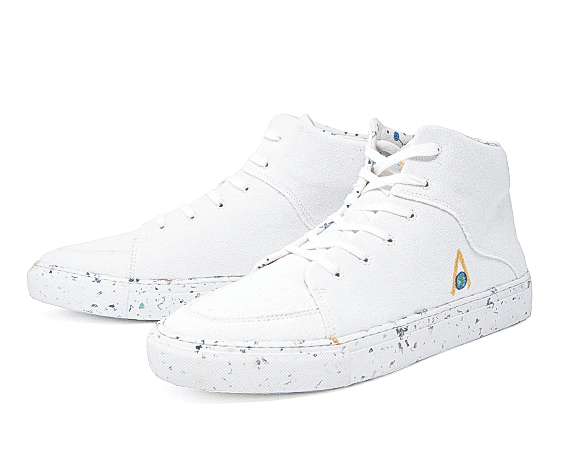 Arcas Bear conscious sneakers are created for adults, parents & kids who care about people, animals and the planet. The company says it is dedicated to solve environment related issues with the launch of conscious sneakers that are made to be stylish, lightweight, comfortable and responsible.
"As a designer, as a human, as a mom, I decided to develop a product and invest in materials that are good for
our planet
. After years of research and the addition of 14 different suppliers, I created this unique sneaker as a response to waste pollution" said founder, Cynthia Arcas.