London's only vegan fashion and beauty show is back for its second year, featuring catwalk shows, workshops and more than 100 of the best independent and well-known brands. The show's official hair partner is Paul Mitchell, while Kat Von D is the catwalk make-up sponsor.
Held at Truman Brewery on Brick Lane on 10th August from 11am-6pm, Bare Fashion is all set to capitalise on the dramatic increase in cruelty-free living.
At the heart of the event is the catwalk – a platform to showcase and celebrate a wide range of the new vegan and sustainable materials utilised by today's designers, such as vegetable latex, pineapple leaf, organic cotton and cork. Last year, the catwalk featured show-stopping garments such as the gold Pinatex biker jacket from Altiir, Alice Vandy's bright and bold dresses, bamboo silk dresses, and jump suits made from GOTs-certified organic cotton. This year, the catwalk will feature 30 looks from high street to high end, including garments made from recyclable plastic, Tencel and Orange Silk. Every bit of it is vegan – even the models!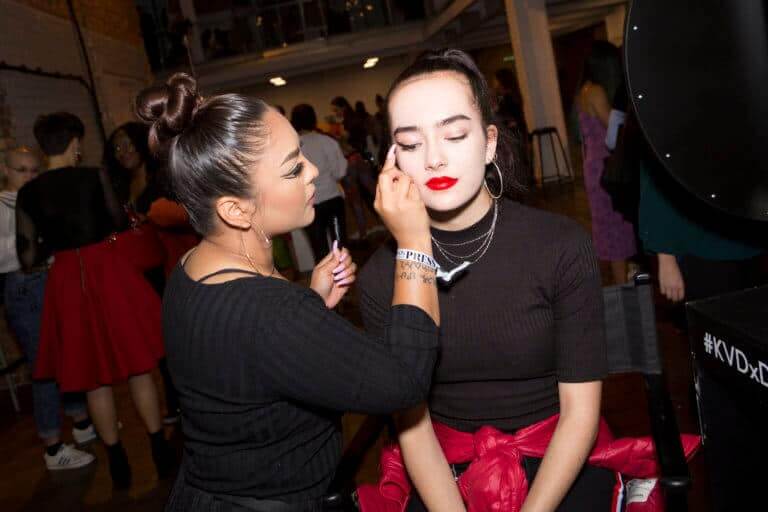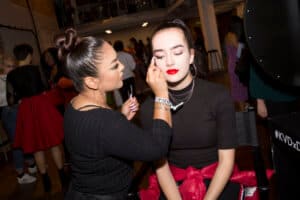 Those attending will also find available makeovers, a dining area and a DJ. VIP ticketholders will also receive a slice of One Planet Pizza, rosehip spritz from Sacred Spirits, unlimited Miiro Ice Cream, access to the Paul Mitchell Hair Styling Stations and to a VIP lounge. They will also receive a goodie bag worth more than £50.
Sarah Lindsay, the organiser of the event, comments: "Bare Fashion is a celebration of vegan fashion and beauty. BARE stands for Because Alternatives Really Exist – which they really do! – and we are bringing together a selection of them all under one roof. Yes, it's compassion-led but it is absolutely style-led, too. This show is for anyone interested in creating a fashionable, sustainable, ethical wardrobe and ensuring their beauty products are beautiful for animals and the planet, too. Bare Fashion is a wonderful celebration of compassion and fashion, and absolutely everyone is welcome."
Tickets cost from £15 + booking fee (Early Bird) to £50 + booking fee (VIP ticket) and are available from www.barefashion.co.uk