The retail cosmetics company Lush, whose beauty products are mostly vegan, introduced the Lush Award in 2012 to support non-animal toxicology testing. This year, for the first time in its history, three of the nine winners are working on big data projects to analyse toxicity, with the aim of replacing animal testing.
The winners are from the University of Cambridge (England), the University of Utrecht (Netherlands) and a Research Institute in Milan (Italy).
Designed to reward groups or individuals working in the field of animal cruelty-free scientific research, awareness raising and lobbying to end animal testing, the Lush Prize is the result of a partnership between Lush and Ethical Consumer, and awards a sum of £250,000 to be shared by the winners.
The winners received their prizes in a virtual ceremony on Wednesday 11 November. The ceremony was followed by an online conference that touched in depth on the question, "Can macro-data replace animal testing", which included a discussion between scientists, activists and regulators from different countries.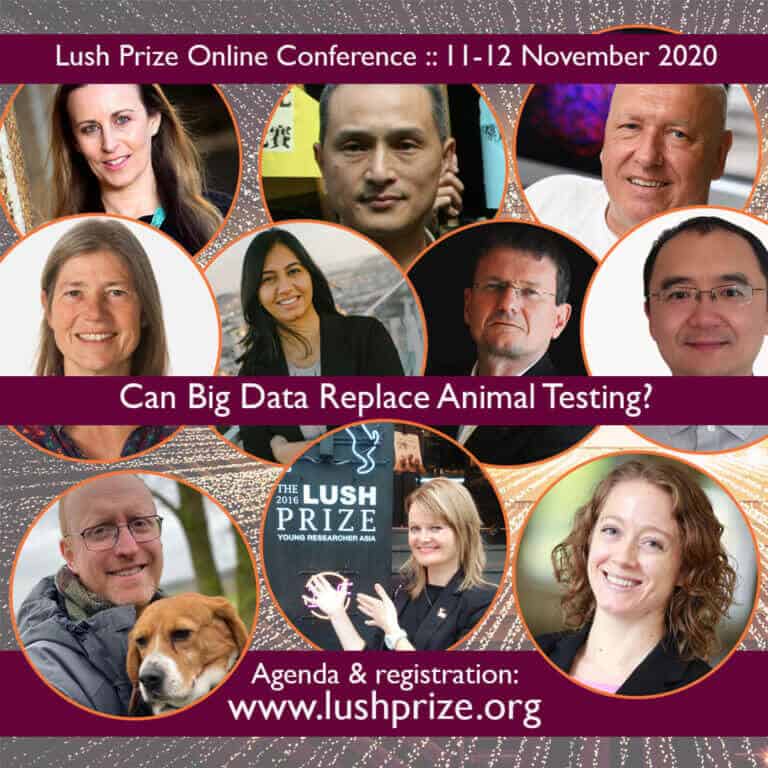 The three winners in computing were as follows:
The MIE Atlas Team
Cambridge University/Unilever, United Kingdom In Silico Models to predict human molecular initiation events.
Edoardo Carnesecchi
Utrecht University, Institute for Risk Assessment Sciences (IRAS), The Netherlands. An innovative software platform for assessing the toxicity and exposure of chemical mixtures.
Domenico Gadaleta
Computational Toxicology Unit – Mario Negri Institute for Pharmacological Research, Italy Detection based on structure-activity relationships that predict molecular initiation events of neurotoxicity.
You can watch the recording of the virtual ceremony, as well as the conference, by clicking here.