Winter holiday and fashion experts have predicted the future of ski fashion, including high-tech gear such as Ultra -HD Smart cameras, ice-repellent snow boots and bluetooth gloves. Above all, sustainability and vegan snow wear were named as skiwear's most hyped pieces for the new year.
Winter holiday provider Club Med teamed up with industry experts to predict future trends in skiwear, revealing this year's ski trends to be focused on cruelty-free clothing as modern consumers increasingly demand more from their clothing.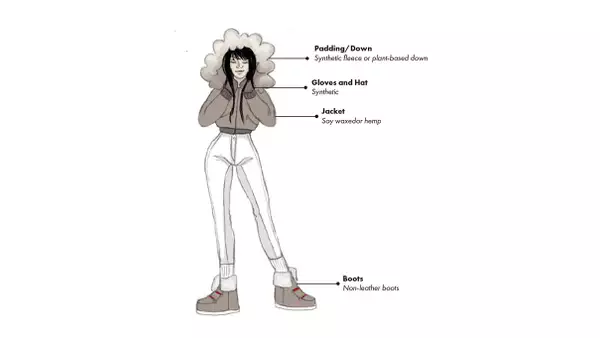 The report states that sustainable fabrics will trend this season, with a focus on cruelty-free ski wear "designed to keep you warm on the slopes while minimising harm to animals and the environment,"  stating that 75% of consumers intend to make efforts to prevent climate change and more than a third of online shoppers are making more conscious purchasing decisions.
Club Med says that skiwear companies are investing heavily in new sustainable materials to meet customer demand, as snow wear will increasingly be made from synthetic and plant-based fabrics, such as soybeans and hemp. Examples given include: plant-based down ski jackets, synthetic hats and gloves, and non-leather boa boots.
Estelle Giraudeau from Club Med said, "This is an exciting time for ski fashion. Over the decades we have seen clothing brands develop exciting new products and with technology advancing at such a fast rate, we expect even more advancements to come. That's why we put together this trends piece, to help showcase the exciting items we predict could soon be in the wardrobes of skiers around the world."