As vegan beauty and skincare continues to trend as a multi billion dollar industry, DERMA E, a brand distributed through Target supermarkets, announces it is utilizing root and herbal-based Adaptogens to enhance several of its new skincare collections.
The updated collections include its Mood Rituals, Purify & Shield, Vitamin C, Hydrating, and +CBD Relief lines. Before making their way into modern skincare, adaptogens have traditionally been used for centuries in Ayurvedic and Chinese medicines. The plant's unique properties are used to help the body adapt to stress and control stress levels to benefit the entire body.
"Adaptogens are on-trend ingredients today, but beyond recent trends, they are highly effective herbs and roots used in Eastern medicines that have a powerful impact. For both their mood-enriching benefits and their endless uses in skincare, these ancient ingredients are naturally derived to enhance each formulation within our DERMA E product line," says Barbara Roll, Chief Marketing Officer.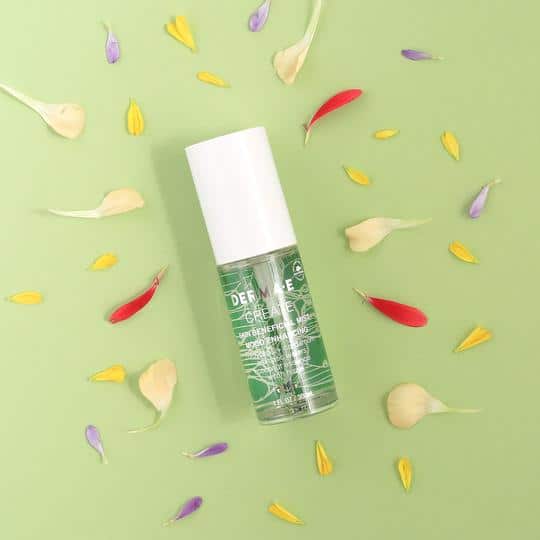 The Mood Rituals misting products feature a pair of adaptogens that provide a calming and soothing effect. The Purify & Shield line defends and detoxifies the skin from environmental and blue light exposure. The Vitamin C collection uses adaptogens to brighten and tone skin while diminishing age spots and discoloration, UV-induced hyperpigmentation, blemishes, and inflammation. Its Hydrating collection plumps and replenishes skin while moisturizing and conditioning. The company's newest line, +CBD Relief, combines CBD with an adaptogen to soothe and calm skin discomfort, relieve heartburn, and lower blood sugar.
Founded in 1984, California-based DERMA E is a leading natural skincare brand headquartered in Simi Valley. The company's products are 100% vegan and cruelty-free and are free from parabens, sodium lauryl sulfates, petrolatum, mineral oil, artificial colors, gluten, soy, and GMOs. The products are available at Dermae.com, Ulta Beauty, and Target.