Indian vegan fashion brand FOReT has developed a collection of sustainable and fully biodegradable bags made from locally sourced banana bark.
To make the bags, the bark is harvested using a sharp knife, in a process that does not harm the banana tree. Fibers are then extracted from the bark and formed into twine, which is crocheted to make the plant-based bags. Finally, an inner lining made from cotton is added, along with other features such as a strap and tassels. The bags are made by rural Indian women, providing them with economic opportunities.
The collection features several designs, including totes, bucket bags, and a messenger bag. The latest addition is the Moon Crest, which can transition between a clutch, sling, and waist bag. Due to the natural materials used, each bag is said to have a unique texture and color.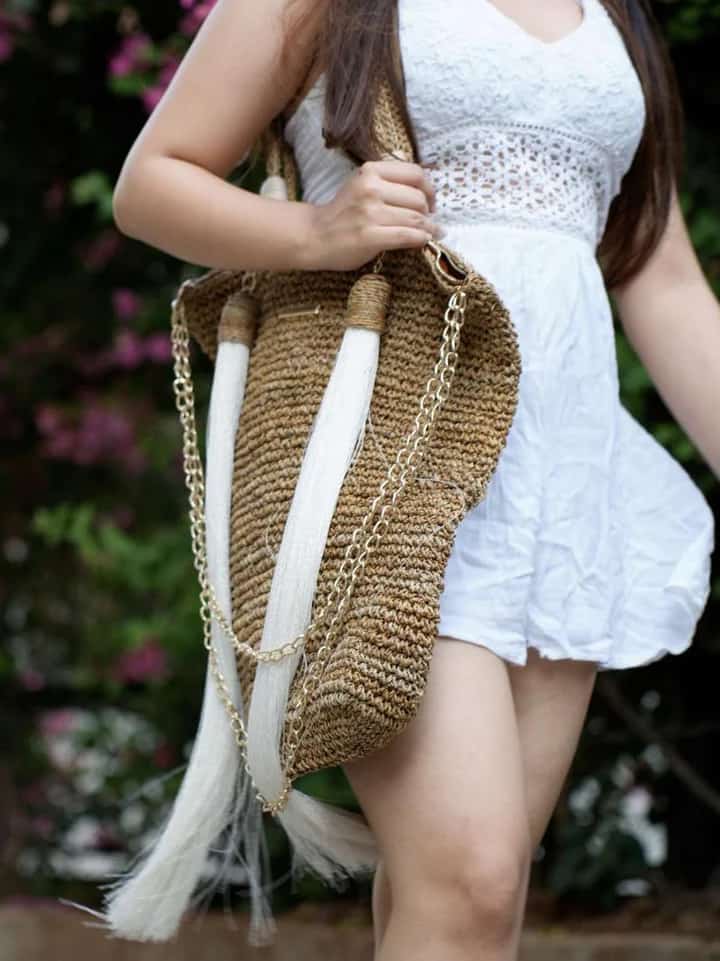 "Embodying sustainability"
FOReT says it was founded to "create products that have a positive impact on our lifestyle and environment without compromising on the latest style and trends". The brand also offers bags made from other natural materials such as cork; all products have been certified as vegan by PETA.
FORet is not the only Indian fashion brand to use banana-based materials — Rashki has launched bags made from banana leather, which is produced using waste banana fibers. The material uses 85% less water and produces 85% less carbon dioxide than animal leather.
"These bags embody sustainability, contribute to local communities, and boast a contemporary aesthetic that appeals to the preferences of today's fashion-forward consumers. By integrating distinctive designs and combining local materials with traditional craftsmanship, our new collection presents a fresh and contemporary approach to sustainable fashion," said Supriya Shirsat Satam, founder and CEO of FOReT.