Chemical giant Henkel has signed an agreement to acquire Deva Parent Holdings, Inc., New York City, which owns DevaCurl, a high growth professional hair care business. The company offers high-growth, category-leading hair care and styling products for all types of curly and wavy hair with a comprehensive portfolio of vegan and "free from" formulas.
Founded in 1994, DevaCurl offers  cleansers, conditioners, styling products, styling accessories, and treatments. The 'Premium Professional' products of DevaCurl are distributed in leading US salons and are available at selective retailers like Ulta and Sephora as well as through direct-to-consumer (D2C) and eCommerce platforms. In 2019, the business is expected to generate sales of around 100 million US dollars, mainly in the US market. The company employs around 200 people.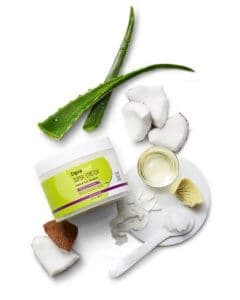 "This acquisition is part of our strategy to expand our position in attractive and fast-growing markets and categories. It will complement and further strengthen our Hair Professional business," said Henkel CEO Hans Van Bylen.
"DevaCurl is one of the fastest-growing 'Premium Professional' hair care brands in the US. The brand is a perfect fit for our Beauty Care business and will reinforce the growth momentum of our Hair Professional portfolio in the world's largest hair professional market," said Jens-Martin Schwärzler, Executive Vice President and responsible for Henkel's Beauty Care business.
"We are grateful for the opportunity to have partnered with DevaCurl's outstanding management team," said Dennis Gies, Partner in the Private Equity Group of Ares Management. "We are proud to have supported the company during its significant growth over the past two and a half years and are delighted that they found the right partner in Henkel to support the company in the years ahead."