H&M has announced a partnership with Vegea, a vegan leather made of wine by-products. The animal skin alternative will debut on handbag straps and shoes on March 26. The product was discovered through H&M's Global Change Award in 2017.
This new product joins other sustainable materials that include plant-based Piñatex leather, made from pineapple, Orange Fiber's citrus peel-derived silk, Tencel, crafted from tree pulp, and organic cotton in H&M's Conscious Collection. A dye made using coffee grounds is also scheduled to launch in China.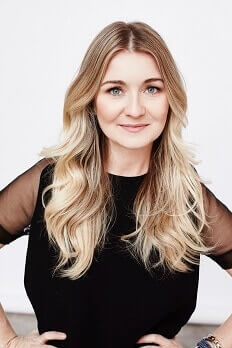 H&M introduced its first organic cotton collection in 2010. It plans to continue building on last year's bio-based materials, use more "waste" products, recycled garments, and Circulose, made from recovered cotton and viscose. 
In an interview with vegconomist last April, Emily Scarlett, Head of Communications US at H&M, said, "Animal welfare is very important to use here at H&M. As a company, we want to act ethically, transparently and responsibly, which includes ethical treatment of animals."
She added that, "we are constantly on the lookout for innovative materials and processes that can make our products more sustainable […] Today, 56% of the materials that H&M uses to make our clothes are organic, recycled or other sustainable materials. Our goal is to every year increase the share of sustainable materials in our total material use."
H&M's garment collection initiative allows customers to return old clothes to any store to be recycled or donated. And by 2030, the company's goal is to use material that is 100% recycled or sustainably-sourced.