According to a press release issued by PETA USA, after years of talks with PETA Germany, HUGO BOSS has launched its first completely animal-free men's suit. The suit is part of the BOSS spring/summer collection and carries the "PETA-Approved Vegan" logo. 
The BOSS design team created the new vegan men's suit exclusively from non-animal materials. It is made of certified organic European linen and is available both online and in stores in beige, dark blue, and black. Dyes, glues, and chemicals that are made from animal-derived ingredients have also been excluded from the suit.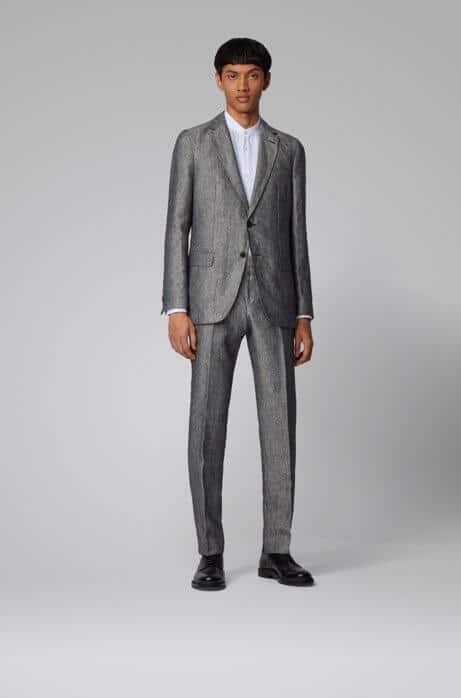 "We are delighted to see that animal-friendly fashion is on the rise, and BOSS is the first world-known premium brand to set this stylish milestone in menswear," says PETA Germany Vice President Harald Ullmann. "Kind people can now buy high-end business suits that are not only stylish and fashionable but also cruelty-free and sustainable."
In 2019, Hugo Boss also launched a range of vegan men's footwear made from sustainable pineapple leaf fibers called Pinatex. Pinatex is created as a by-product of the pineapple growing industry, allowing farmers to utilize a waste product.
To help companies and consumers navigate the vegan fashion scene, PETA UK introduced the "PETA-Approved Vegan" logo in 2013. Now more than 1,000 fashion brands and designers worldwide have had their products or collections certified.