According to treehugger.com, Hunter, the maker of the iconic Wellington Rubber Boot, recently launched the Vegan Edit section on its website. This filter identifies the brands more than 275 vegan-friendly items that include its famous Wellies footwear, apparel, and accessories.
This new section is PETA approved, and all plant-based items also display a vegan symbol in the online descriptions and on product tags. Currently, 278 products are certified as 100% vegan, meaning they are made without the use of any animal materials or by-products during the manufacturing process. 
"Increasingly, we are being asked which products within the Hunter collection are vegan," notes the company. "Because of our commitment to using natural rubber, many of our iconic and best-selling rain boots are, in fact, already vegan."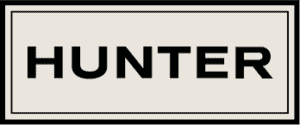 According to the company, it is also committed to respecting "human rights, animal welfare, and the environment." The rubber used in its boots is natural and sourced from plantations in China, Indonesia, Vietnam, and Thailand. According to its sustainability statement, Hunter recently committed through the Forest Stewardship Council (FSC) to obtain its rubber from deforestation-free, environmentally-conscious, and socially responsible sources.
In 2012, the company founded Hunter Donated, a charity that provides waterproof Wellington boots to its global partners worldwide. This initiative has delivered 116,335 pairs of boots to those in need over the last seven years. 
"Hunter Donated has provided boots in response to natural disasters in Haiti and Puerto Rico as well as to development organizations in Cambodia and local farmers in East Timor," says the company. "So far, we have reached thousands of people across four continents."
Established in 1856 as the North British Rubber Company, it is currently headquartered in Edinburgh, Scotland, with offices in London, New York, and Düsseldorf. In addition to waterproof rubber footwear, it sells bags, socks, and other accessories.