Cactus-based biomaterials company, Desserto, has revealed Desserto Agave, a limited edition alt leather made from agave fibers, a waste product of Mexico's tequila industry.
Agave, a sweet succulent plant, matures in the field for six to seven years before it is harvested and distilled into the famous liquor. In the process, agave fibers result in a waste by-product that can be collected and transformed into sustainable materials.
"Through this project, the agave-tequila production chain has the opportunity to join the fashion industry in a sustainable and responsible way," says Desserto in the announcement.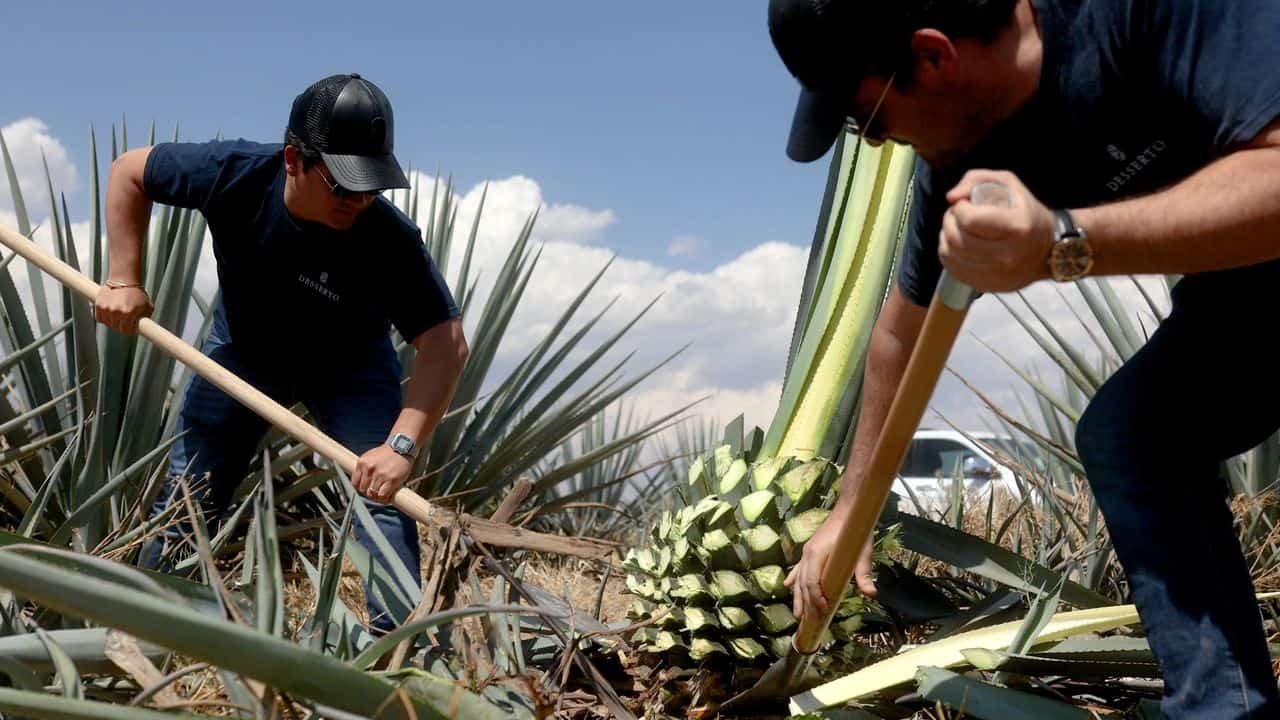 Sustainability principles
According to Adriano Di Marti, the company behind the Desserto brand, involving the tequila chain in the biomaterial industry generates economic benefits and creates opportunities for economic growth while respecting the environment and the natural resources of future generations. As the most iconic product of Mexico and an international symbol, tequila must be produced with a focus on sustainability, says the biomaterials company.
A fast-growing alt leather producer, Adriano Di Marti, has ambitious goals to become a low-carbon solution provider in the biomaterials industry. After launching in Desserto in 2020, it rapidly broke into the fashion world as an attractive cruelty-free alternative to leather. In 2021, the brand obtained the V-label certification, an internationally recognized mark for the labeling of vegan and vegetarian products and services.
Desserto has expanded internationally with partnerships with major companies, including H&M, BMW, Givenchy, Karl Lagerfeld, Woodwatch, and Everlane. Desserto leather has been used in G.H. Bass loafers, car seats, watch straps, boxing gloves, and luxury children's boots.
Desserto Agave continues the brand's mission to shift the fashion industry away from animal leather with new sustainable solutions.
"In this process, the tequila industry can play an important role. Being the most representative product of the country and 'a gift from Mexico to the world', tequila must become a gift produced with care regarding the holistic sustainability principles," says Desserto.